Planning for some adventure this summer? The notion of a solo trip can be a bit devastating at first, but once you get past the initial fear of travelling alone, the benefits of vacationing by yourself become evident. Therefore plan a summer trip to Portugal.
In south-west Europe, nestling between Spain and the Atlantic is one of the least well known destinations on the continent: Portugal. It is the land of history, with a rich, superbly well-preserved heritage that is nevertheless resolutely modern, the things you can do in this little country will astonish you, as well as how welcoming its inhabitants are, its food and its traditions.
Spend your summer in Portugal and you'll soon fall in love with this dazzling corner of Europe. Its extensive coastline is made for long lazy days by the sea, especially at its popular beach resorts. Many travelers come to Portugal in summer seeking adventure, whether through surfing or discovering hilltop castles. Whatever you choose to do a summer vacation in Portugal will be one to remember.
Is Portugal safe for solo travelers?
Safety is one of the most important factors to all the solo travelers and one can honestly say that it is incredibly safe walking around the streets of Porto, Lisbon and Faro both day and night. Of course, this isn't a big surprise after Portugal was ranked as the third safest country in the world in the Global Peace index.
Cost efficiency in Portugal
While it's not on par with Thailand or Vietnam, Portugal is pretty affordable when it comes to travelling in Western Europe; even in the Azores, like the beautiful island of Sao Miguel. Meals can be found for under 10 euro at cheap/mid-range restaurants (though to careful, any bread or olives etc. put on the table in front of you also come with a range, so don't accept or eat them unless you're willing to pay).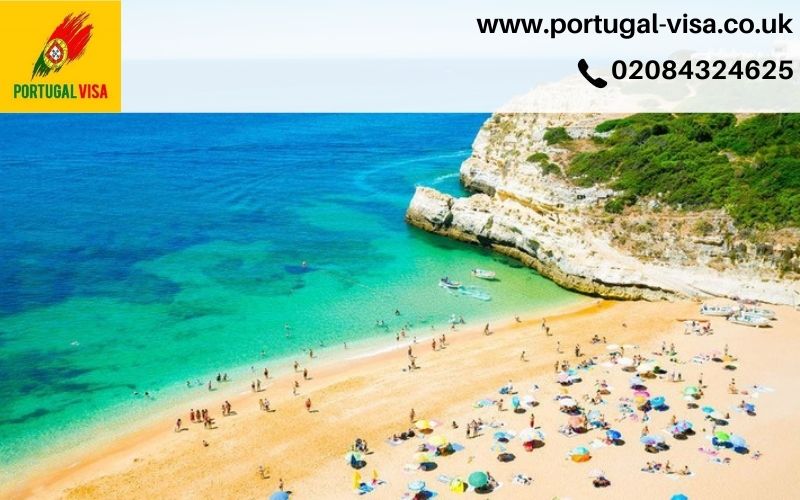 Frequently used Language
Language is a common barrier when travelling, and can be especially daunting to deal with when travelling solo. However, it will be a little bit surprising to discover that English is widely spoken across Portugal, and not only in the tourist areas. While most of the older generations don't speak English, the young people and much of the baby boomer populations spoke it very well.
Portugal is a gorgeous country with plenty to see and do, so it's on your radar don't let not having a travel companion get in your way. Try solo travel in Portugal, it will be an amazing time.
Why should tourists visit Portugal especially in summers?
The sun-kissed Portuguese coast is made for summer vacations. Excellent train connects the center of Lisbon and other cities right to the beaches. Portugal's central and southern regions are among the warmest areas on the continent, too. Savor the balmy summer nights on restaurant terraces with a bottle of local wine, or perhaps by the pool at your own villa.
Best things to do in Portugal during summers
Portugal's summer is ideal for making the most of the sunshine by the water, and savoring the country's famed delicious local wines and seafood.
Faro is the renowned capital of the Algarve, Portugal's beloved southern vacation region. Spend the morning swimming at Faro Island Beach, a long stretch of golden sand. Later, tourists can have lunch outdoors at a restaurant in the old town.
Enjoy golf on the Atlantic coast
There are a number of idyllic golf courses between Faro and Lagos, which are perfect for teeing off in the sunny summer weather. A number of fine country hotels and villas are located beside them, perfect for a luxurious break with easy access to the country's best golf courses.
Explore Sintra's royal history
The gorgeous town of Sintra is just a 30-minute train journey from the capital, Lisbon. Take the train early and stop off for a queijada, the delicious local cheese pastry. If you're feeling up for a workout, climb the steep paths leading up to the fantasy-like Pena Palace, or opt for a bus to get you there.
Go through Porto's wine caves
Porto is a picturesque city, ideal for walks along the river and visiting its many historic churches. When you want to cool off, head into the port wine caves. This legendry fortified drink is one of the country's main exports, and after a tasting you'll need to make room in your luggage to bring one bottle home.
Visit the ancient university city, Coimbra
Coimbra is home to one of the world's oldest universities, founded in the 13th century. It's a perfect destination for outdoor exploration, with attractions like the University Botanical Garden and Mermaid's Garden. Don't miss a tour of the university itself, including its stunning Joaina Library.
Tips for Solo travels in Portugal
Just like all major cities everywhere in the world, you do need to watch for pickpockets, especially in Lisbon.
Lisbon also has a reputation for drug dealers, however according to the locals; most of it is fake and is just a scam for unwitting tourists looking to try something new in a country that has decriminalized drugs.
If you are booking train tickets, try to do so as early as possible – you will get much cheaper tickets
Some areas are hard, or even impossible, to explore by public transportation. If you don't want to rent a car, consider doing day tours.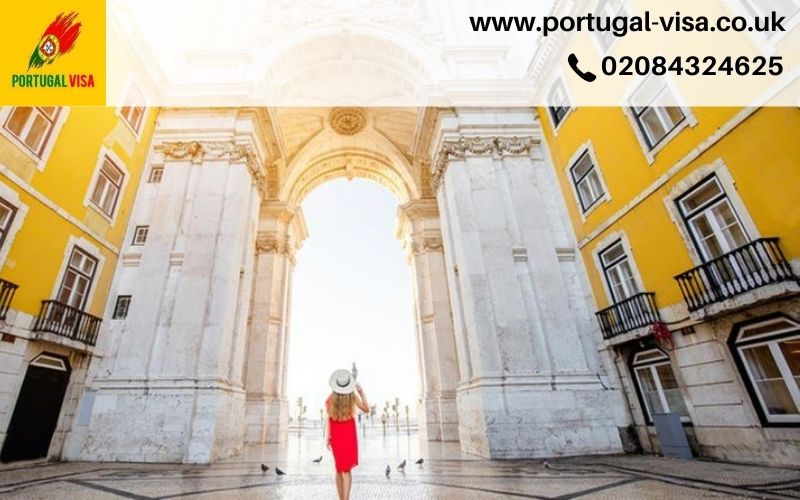 After reading this blog, one cannot stop to thinking about a summer trip to Portugal. Easily apply for a Portugal visa in these days so that till the time of summer you have everything handy and can easily execute your travelling plan.
Related Post: