Fantasporto, which is also known as Fantas, is an international film festival. It is annually organized since 1981 in Porto, Portugal. It is giving screen space to fantasy/science fiction/horror-oriented commercial feature films, auteur films and experimental projects from all over the world; Fantasporto has now created enthusiastic audiences, ranging from cinephiles to more popular spectators, with an annual average of 110,000 attendees. In spite of being organized by a private entity, the event is mostly state funded, with the Ministry of Culture of Portugal leading and the President of the Republic as head of the Honor Committee in addition to several private sponsors. The news dates have came up now for the much awaited Fantasporto International Film Festival 2021.
With its doors open to the World Fantasporto International Film Festival is now on its way for its 41st edition wedged to its motto, "Fantas goes Global". There are three indicators through which its worldwide growth can be been seen clearly in media. First, last year we received film submission from all continents and 76 countries. Formerly in the same year, there were 43 world premieres across the competitions.
And the third point that shows the impact and reorganization of Fantasporto abroad is that Porto welcomed roughly 200 film crew members – in 2020, 73% of films were screened in the presence of the director and crew. As the film selection goes, it may be measured by the applause that heavily follow each presentation.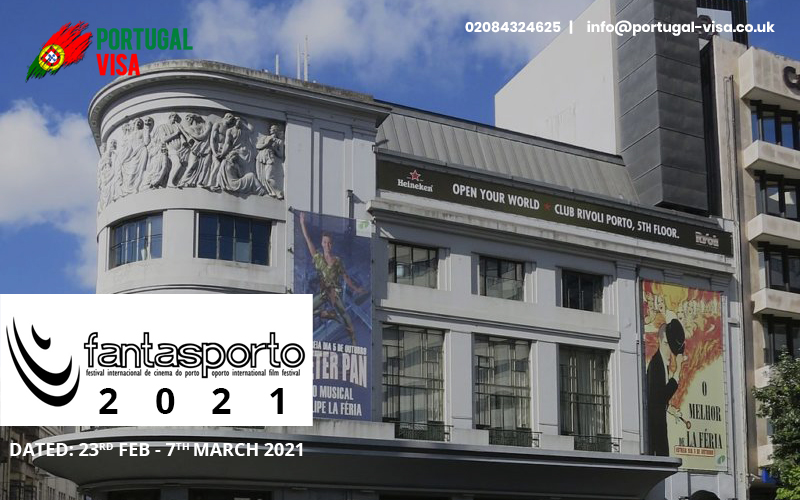 Fantasporto has reached many countries in very small time through world media. In 2021 as well Fantasporto International Film Festival 2021 shall once again be a film celebration bringing the name of Porto to every corner of the world.
The festival is very important for the critics and the Portuguese market. Fantasporto has now developed as the Portuguese festival. Authorities consider the Portuguese festival to be interesting and diverse. The director of this festival Mario Dorminski is also a distributor with good relations to Spanish broadcasters.
Details of the Festival
Type: Feature Film and Short Film Festival
Theme: Fantasy films
Location: Porto (Portugal)
Duration: 23rd February 2021 to 7th March 2021
Awards and Prizes:
The best work in each category of the festival will be awarded: Fiction (short and feature length), Animation, Documentary, and Experimental, for each competition.
Official Section: Best film, Best direction, Best Actor/Actress, Best Screenplay, Best special Effects, Special Jury Award, Best Short Fantasy film, Melies d'Argent Award (Best European Fantasy Feature and short Film).
Director's Week: Best film, Best New Director, Best Screenplay, Special Jury Award, Best Actor/Actress.
Orient Express: Best Film Award, Fantasporto Special Award.
Direction: Mr. Mario Dorminsky
Artistic Director: Ms. Beatriz Pacheco Pereira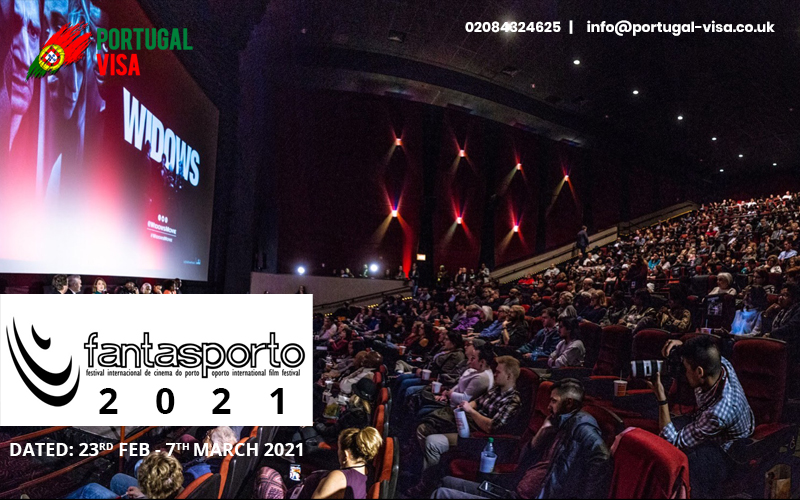 If you are planning to make your travel to Portugal, you should select the dates in end of February so that at the same time you can enjoy one of the best film festivals of the world that is The Fantasporto International Film festival 2021. There is enough from now to apply for Portugal Visa. In a single travelling plan you can enjoy the festival as well as explore Portugal and watch all the best places to visit in Portugal during this time.