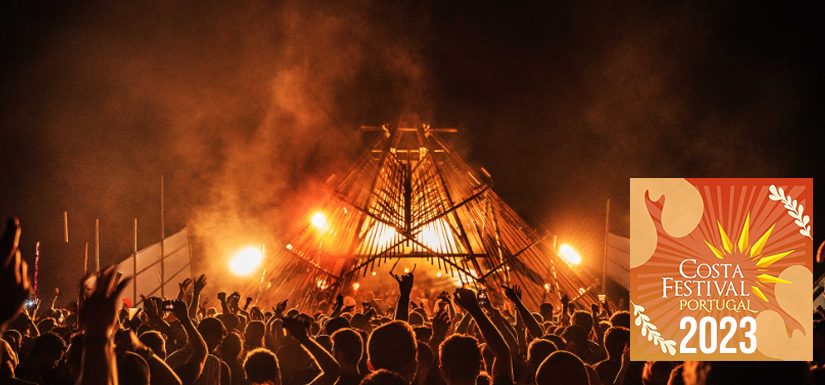 About the Costa Event
Costa festival Portugal 2023 is returning this year at the incredibly awesome Grande Real hotel which is a five star property on the stunning Algarve coast of Portugal from 4th to 10th October.
You will not get much time for sleep during Costa festival week at the Grande Real Hotel due to a great many impromptu sessions in both indoor and outdoor locations. One thing is certain that you will be spoiled for choice and will be so busy creating new memories as the week will fly by before you even know it, whether you get up early to practice your Pilates or fall asleep in the wee hours after visiting the late-night folk club. So be prepared and start collecting some energy from now onwards to enjoy the most at Costa del Folk Portugal 2023.
What to Expect at the Venue – Grande Real Hotel
Offering a wide range of amenities Grande real hotel has everything you need for a perfect event holiday. There will be a lot of delicious food and drinks, as well as nonstop music, dance and fun.
The Grande Real Hotel is located in a gorgeous garden setting with views of the immaculate Santa Eulalia beach. It is situated in one of the most sought-after places in Albufeira. This magnificent hotel is the ideal place to host the sensational Costa Festival.
All of the accommodations at the Grande Real are exquisitely furnished to satisfy even the most discerning of travelers from stunning sea view suites to garden view studios. You can pick a cozy room inside the main Hotel building or an apartment situated inside the gorgeous gardens of the complex.
What to Expect at Costa Festival Portugal 2023
At Costa del folk you can enjoy some incredible live music while basing in sun by the pool side, meet & play with some of the well-known artists at late-night sessions, participate in workshops on ukulele, bird watching, music, watercolor art, take part in ceilidhs, perform on the busking stage or at the open mic, join the Costa choir, take advantage of daily Pilates or Tai Chi classes, or even go on a sightseeing excursion to learn more about the area. There is something for everyone at this wonderful festival.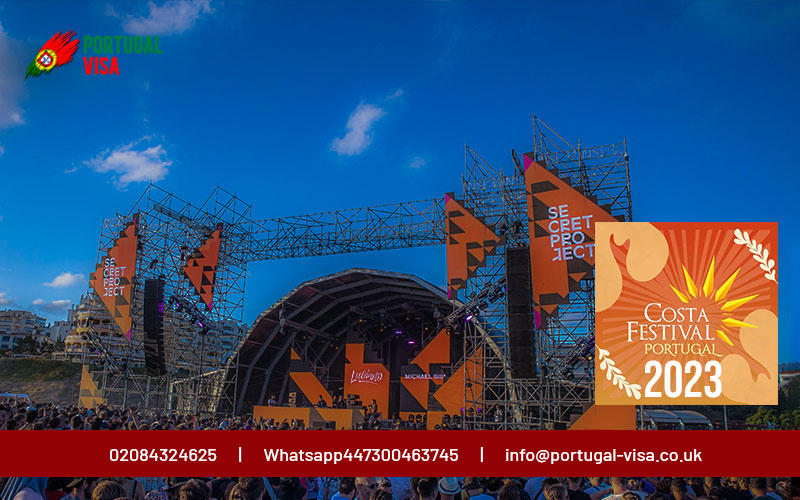 Join this wonderful music festival which has something for everyone and make the most out of your Portugal holidays with other magnificent attractions to explore. And I promise you will never forget this festive holiday of yours!
Costa Festival Portugal 2023 Lineup
The final artists for this year's Cosa festival have been revealed. Following is the complete lineup of the Costa festival Portugal 2023.
| | | |
| --- | --- | --- |
| Wishbone Ash | Benji Kirkpatrick | Flossie Malavialle |
| Ralph McTell | Dan Walsh | Rupert Wates |
| Show of Hands | BANTER | Brook Williams |
| Merry Hell | Granny's Attic | A Fistful of Spookies |
| Track Dogs | Winter Wilson | Smith & Brewer Band |
| Miranda Sykes | The Julie July Band | |
| Tim Edey | The Horse Puppets | |

Already excited? Then start planning for your holidays from today itself. There is a lot that you have to do before you can actually go to Portugal and enjoy this amazing festival live. This includes applying for your Portugal visa appointment, collect the required documents and of course all the shopping stuff. We also recommend you to buy your Costa festival Portugal 2023 Tickets before they actually run out of stock. So hurry up people, let's get going.
Who Needs a Visa to Visit Portugal?
Although those who hold UK passport do not require a visa to visit Portugal, UK residents with valid residency permit must apply for a Portugal visa UK in order to explore the country or attend Costa festival Portugal 2023.Hence, as a non-EU/EEA citizen you will need to submit several documents for successful visa application. The list of the required documents is as follows:
Passport which is valid for minimum three months post completing your holidays in Portugal with at least 2 blank pages for visa stamp. Your passport must not be more than 10 years old while submitting the visa application.
Along with the original passport you also need to submit copy of your current passport as well any recently expired one.
2 most recent passport size pictures with light background (white or grey), preferably without specs and your both ears and forehead must be visible. Size of the photo should be: 35mm x 45mm, it must not be older than six months, should be of glossy quality, undamaged, and not made from a scanned picture.
Visa application form either filled with blue pen OR printed online. On page 3 and page 4 the original signature of the applicant is required.
A cover letter from you with details of your planned dates and travel reason. This letter outlines the goal of your itinerary and your departure date. Details of any other individuals accompanying you must also be included in the cover letter. This can be your friends, family members or business partners travelling with the same reason as yours.
Travel medical insurance provided by an authorized insurance firm according to the EU regulations. Travel insurance from any authorized provider is accepted. The insurance must cover all expected risks during the time of your stay inside the Schengen area offering a minimum coverage of 30.000 € including repatriation.
Proof of civil status like birth certificate, marriage certificate or if applicable death certificate of the partner.
A valid UK residency permit which is good for at least one month after the expiry of your visa. You also have to provide photocopy of your residency permit.
A current and original bank statement from last three months, confirmed by your UK bank, clearly showing periodic income (salary transfer, yield, etc.) will be sufficient as proof of adequate financial assurances.
If your trip is sponsored by a friend or relative, a notarized sponsorship letter that is legally dated and signed, must be accompanied by the following documents of the sponsor: Last six months original bank statement, a valid passport (original and photocopy) and an official translation of their employment letter.
A round-trip ticket (for an airline, bus, or cruise) that includes your name and other relevant details. If you are going to drive then your driving license, proof of your vehicle ownership, insurance of the vehicle and ferry or Eurotunnel tickets are required.
Other Specific Requirements
For Minors
Authorization letter from the other parent if in case the minor is going with either of the parents.
A photocopy of the passport of each of the parents.
In case the minor is going with guardian, authorization letter from both parents is required.
Completed Application form with signatures of both parents.
Financial documents of the parents.
For Employees:
Letter of Employment with the following specifications:
Salary details
Start date
Position within the organization
Your holiday dates (approved by the company) 
For Self-Employed:
A recent letter with the following details:
Professional activity of previous three months.
Date of business registration.
VAT Certificate
Total revenues of minimum last three months.
For Students:
An official letter from an authorized educational institute in the UK with following details:
Details of course
Attendance record
Course duration
Applications for Portugal visa UK can be submitted up to 6 months before the scheduled date of departure. Generally, it takes 15 working days for your visa to process but it in rare circumstances it might take up to 45 days.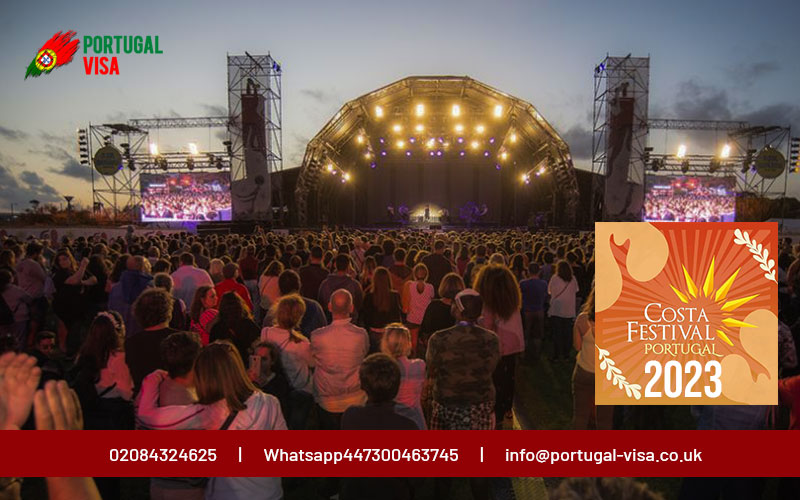 Guidelines for Submitting Documents
When you submit your documents for Portugal visa processing, follow the below mentioned guidelines for successful application:
If requested submit your original documents along with a copy of each.
Each of your document must be translated into English or the official language of the Member State. A certified translator must do all the translation.
To be recognized globally your following documents must have an a postille stamp:
Birth Certificate
Marriage Certificate
Death Certificate
Power of Attorney
Academic Certificates
Court Orders
Business Registration
If you wish to book your appointment without any hassle of preparing all the required documents by yourself and make your festival holiday memorable then you are at the right place. Our team of professionals will assist you at every step of your appointment process. If you find the application annoying or simply do not have enough time to spend weeks and sometimes even months to figure out what documents to submit and how to apply for the Portugal visa appointment from Manchester UK, drop us a message today.
How to Book Appointment for Successful Visa Application?
Our team of experienced visa appointment professionals will help you get your Portugal visa appointment from Manchester UK in five simple steps:
Complete the visa appointment form and submit it after filling all your details such as date of birth, date of travel, date of return, passport details, occupation details, marital status, contact number, email etc.
Submit all the documents as mentioned above according to your specific visa type and reason of your travel like holiday or business.
Once we receive your information one of our team members will get in touch with you and ask for your preferred date of appointment and time.
Pay the required Portugal Visa fees online via secured payment gateway.
We will notify you about your appointment details via email.
We try our best to ensure that you get your Portugal Visa UK appointment on your chosen date and time for your convenience.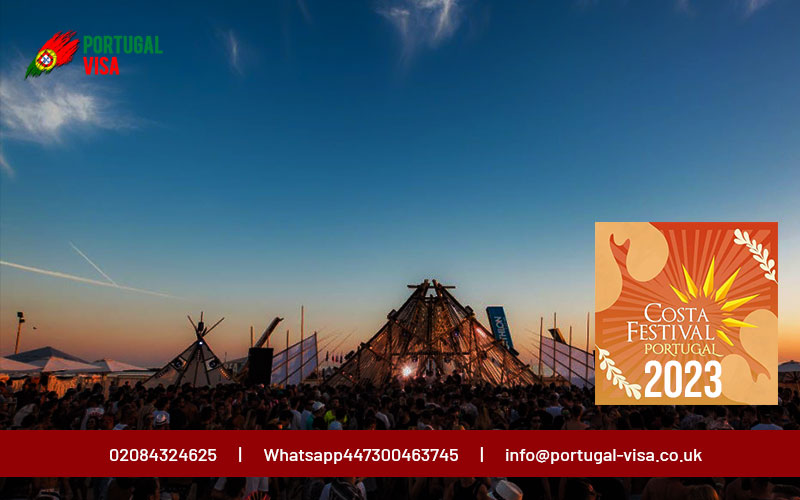 FAQ's
What is the address of the Grande Real hotel?
Hotel Grande Real
Praia de Santa Eulália PO Box 24458200-916 Albufeira, Portugal
Contact Number- (+351) 289 598 000

What are the dates of Costa festival Portugal 2023?
Costa festival is set to take place from 4th to 10th October in Portugal.
What are the other things to do in Portugal other than attending Costa festival?
Here are the top 10 attraction in Portugal to explore during your holidays.
Wine tour with river cruise at Douro valley.
Sightseeing on tuk tuk (an electric vehicle) in Lisbon.
A trip to the world of wonder in Sintra.
Explore amazingly mysterious caves and wonderful marine life around the Albufeira coast.
Enjoy thermal waters in Vidago palace.
Sun bath at Praia do Camilo.
Hike in Alentejo along the fisherman trail.
Stroll around Tavira's cobblestone streets to get a picture-perfect experience.
Climb the highest peak of Portugal for spectacular views at Azores.
Discover the historical charm of Aveiro.
What is the validity of Portugal visa UK?
Depending on your specific requirements you can apply for single-entry or multiple-entry Portugal visa UK. With a single entry visa you can travel to Portugal only once during the 180 day period and can stay there for maximum 90 days. While with multiple entry visa you can enter and exit from Portugal multiple times during the validity of your visa, however the maximum time that you can stay in the country is 90days only then you have to exit and re-enter if you want to stay there for longer.
Can I travel to other Schengen countries with a Portugal Visa from UK?
Yes, according to the Schengen visa rules your Portugal visa is valid for entering into all Schengen member states.
What is the longest and the fastest processing time for Portugal visa?
The fastest processing time for Portugal visa is under 72 hours, while the longest processing time is more than 15 days. This can also extend up to 45 days in some very rare circumstances
What is the best time to go to Portugal?
Portugal has an event schedule that is jam-packed with several festivals, sumptuous foods and outdoor performances. Despite the fact that there is always something going on here, summer is the best time to see and do the most things in Portugal.
Do I need an insurance if I am traveling to Portugal on a tourist visa?
Yes, when you will be attending your visa appointment, travel insurance is one of the documents that visa officer will ask you to provide.
I have 2 months left until my residency permit of UK expires. Can I still apply for a Portugal Visa UK?
No, before applying for Portugal Visa, you must have a UK resident permit that is still valid for at least three months.