NOS Primavera Sound Portugal is an annual music festival held in Porto, Portugal, every year. This festival has become a popular event for music lovers from all over the world. It takes place every June in Porto and is part of the popular European festival family.
Spread between the city and the sea, the blissful retreat of Primavera Sound Porto is the perfect antidote for those who want to experience the music of Primavera Sound, Portugal's largest urban park and has been home to Primavera Sound Porto since its beginning back in 2012.
The Portuguese offshoot resembles the Spanish flagship festival in the atmosphere and fan love. Still, the backdrop of the picturesque green park is unique in the heart of Europe's most undervalued city.
To celebrate its 10th anniversary, Primavera Sound Porto 2023 proudly presents a bold and eclectic collection of contemporary music that speaks many languages and voices. This celebration of all the rituals surrounding the festival is an exciting opportunity to connect uniquely. Get ready for bold musical styles that cross over genre boundaries!
Primavera Sound Porto 2023 Lineup
The festival is known for its vibrant and eclectic atmosphere, with music lovers worldwide coming together to celebrate their love of music. Whether you are a die-hard fan or simply looking for an unforgettable experience, the NOS Primavera Sound Portugal 2023 lineup will surely offer something for everyone.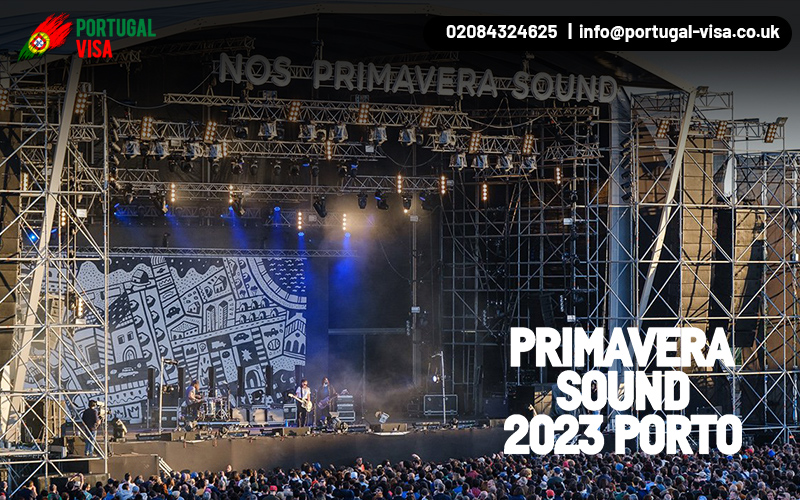 Get ready to experience an unforgettable weekend filled with the world's best music artists. Kendrick Lamar, Blur, Rosalia, Pet Shop Boys, FKA twigs, Halsey, and The Mars Volta are all present with St. Vincent, Le Tigre, and My Morning Jacket- it's going to be epic.
The festival's lineup consists of indie and alternative, hip-hop and electronic music and, like its bigger Spanish brother, reflects an absolute commitment to musical diversity. With the festival growing in popularity each year, it's no surprise that fans eagerly anticipate the announcement of the full lineup for 2023. This is the full lineup of Primavera Sound Porto 2023.
Wednesday, 7 June 2023
Kendrick Lamar| Baby Keem| FKA Twigs| Beatriz Pessoa| Georgia| Holly Humber Stone| The Comet is Coming
Thursday, 8 June 2023
Rosalia| Bad Religion| Fred Again…| Maggie Rogers| Mora| The Mars Volta| VTSS b2b LSDXOXO| Alv Vays| Arlo Parks| Built To Spill| Fumo Ninja| Gaz Coombes| Gazzi| Gilla Band| IsraelFernández Y Diego Del Morao| Japanese Breakfast| Jockstrap| Margarida Campelo| Shellac| Teki Latex| The Beths| The Murder Capital| Uniqu3
Friday 9 June 2023
Pet Shop Boys| Central Cee| Darkside| My Morning Jacket| NxWorries| Jayda G| Le Tigre| Rema| Self Esteen| St. Vincent| Tokischa| Blondshell| Deixem O Pimba Em Paz| Flowerovlove| King Kami| Marcellus Pittman| Meta| Núria Graham| Shannen SP b2b Joe Cotch| Surf Curse| Terno Rei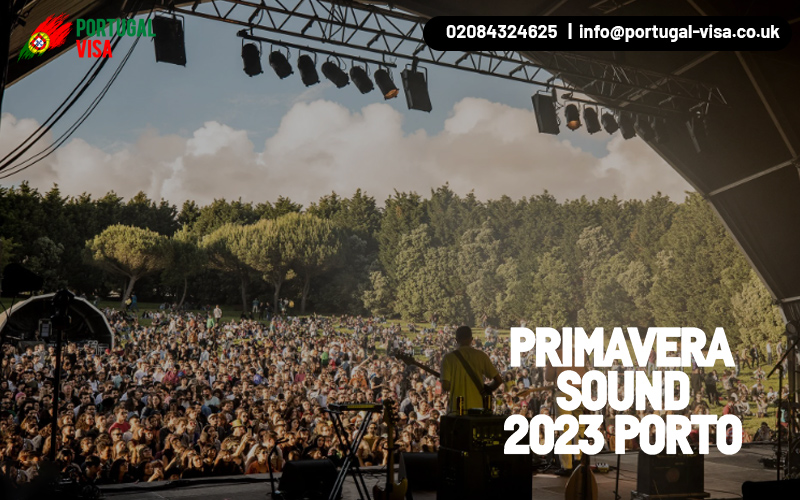 Saturday 10 June 2023
Blur| Halsey| Bleachers| Daphni| Drain Gang| Pusha T| Sparks| Yves Tumor| Chima Hiro| Isa Leen| Isalbella Lovestory| Julia Holter| Karate| Nation of Langauge| Nick León| Off!| PUP| Quadra| Unsafe Space Garden| Unwound| Verraco| Yard Act| Wolf Manhattan
Where is Primavera 2023?
Primavera Sound Porto 2023 returns to Parque de Cidade from 7 to 10 June 2023. In 2012, after great success, this festival spread beyond Barcelona and now takes place in beautiful Porto. Besides, what could be more exciting than organizing an event in the middle of a bustling city? Gather your friends and family for an epic night you won't forget.
Festival Primavera Sound Porto offers eclectic musical performances from pop and makes to rock and avant-garde electronic and dance music. Go to hear NOS Primavera Sound, bringing a wide selection of national and international artists to Porto.
Presenting itself as the Portuguese counterpart to the San Miguel Primavera Sound open-air festival, this has occurred in Barcelona since 2001; NOS Primavera Sound focuses on various styles and new brands, highlighting the local scene and artists with long and respected careers.
You're just a click away from enjoying the upcoming festivalsin Portugal. Consider planning a trip to Portugal and plunge into its vibrant culture. You must apply for Portugal Schengen Visa UK to visit this beautiful country. Here you can make a great trip ahead. So, what are you waiting for?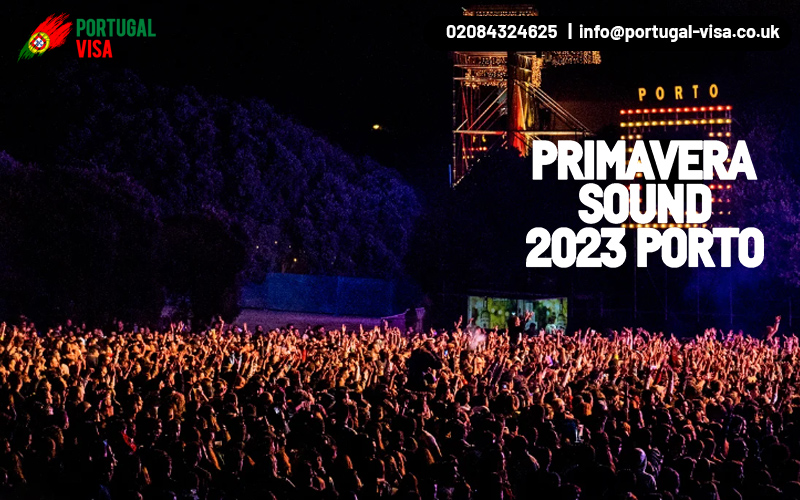 If you plan on attending NOS Primavera Sound Portugal 2023, book your tickets and accommodations in advance, as they sell out quickly. This festival is a fantastic way to experience Portuguese culture and music while having a great time with friends and family.
FAQs
What is Primavera Sound Festival?
NOS Primavera Sound Portugal is a highly anticipated music festival that is scheduled to take place in June 2023. The festival is renowned for its eclectic lineup that features a mix of established international artists and emerging local talent. The festival covers an array of genres, including indie, alternative, rock, and pop music.
When & Where Primavera Sound Porto 2023 will be held?
The festival takes place from 7thJune 2023 to 10th June 2023 in Parque da Cidade, a beautiful urban park in Porto.
How long does it take to obtain a Portugal Visa?
Under normal circumstances, the processing time for a Portugal Schengen application takes around seven working days. But in some nationalities, it can go up to a maximum of 15 working days.

How should I apply for a Portugal Schengen Visa from the UK?
To apply for a Portugal Schengen Visa UK, follow four simple steps. These include:
Step 1: Fill in the online Portugal visa application form
Step 2:Further, we'll book the Portugal visa appointment with VFS Centre
Step 3: Applicant must visit VFS Centre for the enlistment process and bio-metric check with the essential documents
Step 4: The passport, along with the visa, will be sent via post to the applicant
What essential documents are required to apply during the Portugal Schengen Visa application?
To visit Portugal, you must submit the following document list during the Portugal Schengen Visa application. These include:
Portuguese visa application form
Passport sized photograph
Valid Passport
UK Residence Permit
Proof of Accommodation
Proof of Financial means