EDP Vilar de Mouros 2023
Annually, Vilar de Mouros, Portugal hosts the storied EDP Vilar de Mouros music festival. It has a long history dating back to 1965 and is renowned for being one of the oldest and most recognizable music events in the nation.
When & Where Will EDP VILAR DE MOUROS 2023 Held?
This Portugal Festival is all set to take place from August 25 to August 27 (20 day(s), and the clock is ticking! Portugal's Caminha is the location of EDP Vilar de Mouros. The festival's entire address is shown below: Portugal's Vilar de Mouros, Caminha
Line Up
The Ca Vilar De Mouros 2023 line is as follows:
Wednesday Aug 23, 2023
Limp Bizkit || Xutos & Pontapés || Enter Shikari || The Last Internationale || Micomaniacos
Thursday Aug 24, 2023
The Prodigy || Millencolin || The Bloody Beetroots || Nowhere to be found
Friday Aug 25, 2023
Pendulum || within Temptation || Apocalyptica || Bizarra Locomotiva
Saturday Aug 26, 2023
James || Ornatos Violeta || Guano Apes || Peaches
Why Portugal is Greatest Travel Destination
Along with the top-notch music, at EDP Vilar de Mouros festival, you'll also enjoy the stunning attractions and friendliness of the Vilar de Mouros locals.
One of the most sought-after and well-liked destinations on the renowned "Euro-trip" is Portugal. The landscape has everything you might want for a dream vacation, from mountains and vineyards in the north to farmlands and mediaeval villages in the centre, and gorgeous beaches along the southern coastline!
Though Porto and Lisbon receive all the attention, but Portugal is much more than just its beautiful old capitals. Every part of this little Iberian country has its own unique features, from golden beaches and mountain peaks to verdant river valleys.
The finest locations to visit around here primarily rely on your personal interests. If you want sandy beaches and water sports, go to the Algarve; if you want ancient cities with a thriving traditional food scene, go to Évora.
You definitely need a visa as a traveler to enter and roam around in this beautiful country. With a short-stay visa for Portugal, you may also access Portugal's territory and the whole of Schengen area.
Top Reasons to Visit Portugal
While you'll be visiting Portugal to EDP Vilar de Mouros 2023, there are several other places and reasons to visit this beautiful destination.
Portugal is one of the best destinations in Europe to travel around, offering beautiful scenery, interesting landmarks, delicious food, and waves perfect for surfing. One may question why Portugal gained such popularity given its intriguing history and enigmas inside.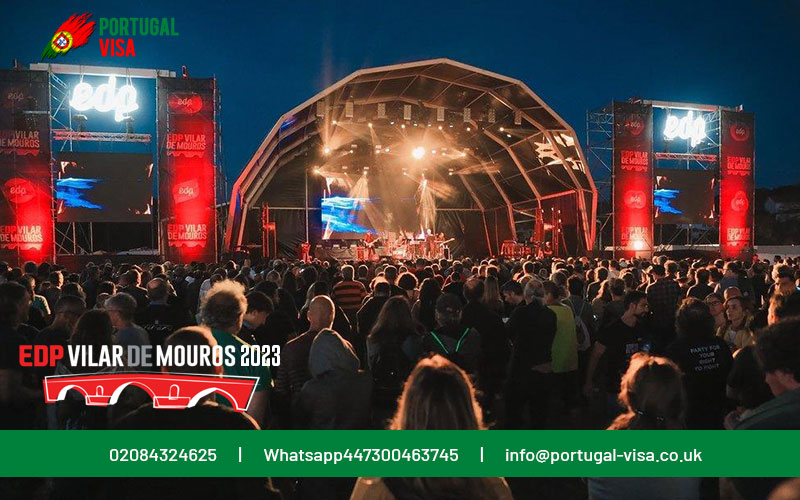 The Iberian Peninsula's western neighbor, a tiny nation, is quickly overtaking other European nations in terms of tourism. There are several factors that make it a popular tourist destination.
Talk about the beaches, local food, football, vivacious people, perfect weather, low travel expenses, and spectacular scenery; it's not only becoming a tourist destination. Many individuals are considering permanently relocating to Portugal.
Portugal Entry Requirements and Visa Application from UK
One of the oldest republics on the ancient continent is Portugal, the westernmost sovereign state in Europe.
The Portuguese Republic is a developed nation with high quality life and a well-developed economy. The nation's captivating architecture is a result of previous invasions.
Portugal is a member of the European Union, NATO, the United Nations, and the Schengen Area. In 1995, it merged with the latter, eliminating its boundaries with the other members.
Travelers may now Apply for Portugal Visa from Manchester UK. With a short-stay visa, you can also access Portugal's borders as well as the whole of Schengen region.
Portugal Visa Documents Checklist
You must submit a few required papers as part of your short-term visa for Portugal at the embassy or consulate in your country of residency in accordance with the visa criteria for Portugal. These documents are listed below:
Visa application form for Portugal, fill out the visa application form completely, print it, and sign it at the bottom.
Two passport size photographs, the photographs must be the same and meet the specifications for the visa application.
Your current passport with at least two blank pages to attach the visa, not more than ten years old, and has a remaining validity of at least three months after the day you want to depart Portugal and the whole Schengen area.
A copy of any prior visas you have. Provide copies of all visas you have ever held, from any nation in the world.
Itinerary for a round-trip flight. A proof of flight reservation that allows you to enter and exit Portugal. Flight numbers, dates, and your information should be included in this paper.
Evidence of accommodations ,i.e. a reservation at a hotel in Portugal.
Evidence of enough financial resources for the duration of the stay in Portugal.
Cover letter, a letter outlining your reasons for wanting to visit Portugal, your plans for the trip's duration, your departure date, and other pertinent information.
Civil Status proof, a marriage certificate, a child's birth certificate, a spouse's death certificate, etc.
Travel health insurance for Portugal, a statement stating that you have travel insurance with at least €30,000 in minimum medical emergency coverage for Portugal and the whole Schengen region.
Additional Visa for Portugal Requirements Depending on Your Employment Situation
Various more documents must be submitted, depending on your employment situation. These documents are listed below:
If in Case Employed
Employment agreement
The most recent six months bank statements.
Employer approval for leaves
Income Tax Return File
If in Case Self Employed
Copy of Business License
Recent six-month company bank statement
Income Tax Return File
If in case Retired: Upon retiring: the most recent six-month pension statement
If in Case Student
Enrolment proof
NOC from University or school
Additional Requirements for Minors
The following extra requirements must be completed in the application file of minors seeking for short-stay visa to Portugal or minor children's parents applying on their behalf.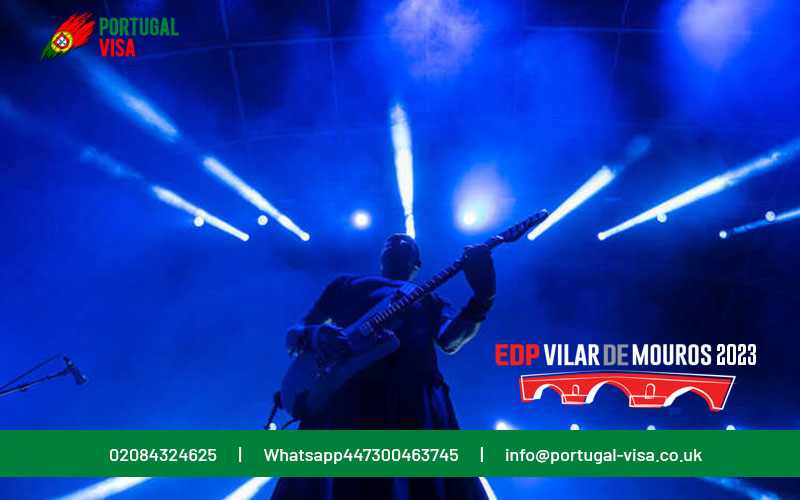 Birth certificate
Visa application form duly signed by both parents
Order from the family court, when the minor is fully in the custody of just one parent.
Certified copies of ID/passport of both parents
If the child will be travelling with someone else alone then a valid visa copy, an original and copy of the accompanying person's passport page with the holder's information, expiry date, and a current photo.
As well as a notarized, jointly signed, parental or guardian permission form for the trip to Portugal.
Visa Application Process
You must follow the below mentioned steps in order to apply for Portugal Visa from London UK.
Download the Portugal Visa Application Form, and fill it out.
Gather the necessary documents.
Schedule a Portugal Visa Appointment from UK and submit the required documents.
Pay the visa application fees for a tourist visa to Portugal.
Bring your paperwork and show up on the day of your appointment. You will have to attend the visa interview.
Await the processing of the visa. This may need a few weeks, or even longer.
You will be notified for the decision visa email.
Travelling to Portugal is undoubtedly becoming more and more popular and receiving accolades everywhere. Besides experiencing the beautiful festival of Vilar de Mouros 2023,  while on the trip you can enjoy Portugal's natural beauty, pleasant climate, and hospitable culture have drawn tourists to for a long time, and the country's rich history, breathtaking scenery, and energetic cities continue to do so.
Frequently Asked Questions
When is the ideal time to submit my Portugal visa application?
One to two months prior to your intended departure date is the ideal time to apply for a visa to Portugal. But if you do not have time, we will be able to process your visa more quickly, at the Embassy's discretion.

Do I need to give my passport to obtain a visa for Portugal? Is sending a passport secure?
Yes. Rather than sending a copy, you must provide your original passport. You will receive a passport page that is permanently stamped with the Portugal visa. You need your original passport in order to submit your visa request. Since your passport is so important, we urge you to send your application via a safe way, such a courier or a postal service with tracking.
How long is a visa for Portugal valid?
The Portuguese Embassy will determine the validity of the visa, which can be provided for a maximum of three months. A visa may occasionally be issued simply for a short period of time or for the entire planned length of your stay. For instance, they could only grant you a visa for the period during which you have a hotel reservation.
Can a Portugal visa be extended?
A tourist visa for Portugal may potentially be extended in Portugal, although this seldom happens and only happens in dire situations, such as when a person is really ill and unable to travel or when there are political issues preventing them from going home.