Portugal's Seixal is readying itself to host one of the most popular musical events called the Villamix Lisboa 2021 on 1st and 2nd October. This iconic music festival showcases some of the best musical talents of Brazil. You will get to experience amazing music from various artists of Brazil and world-famous DJs.
But, before you get all excited about applying for a Portugal Visa UK to take part in this wonderful event, go through our guide your experience even more enjoyable.
What is Villamix Lisboa Festival 2021?
The Villamix festival had humble origins in a small region of Brazil called Goiânia in 2011. However, as time passed, the event expanded in terms of the number of artists and the genres of music. That's not all! This amazing event spread to various cities outside of Brazil.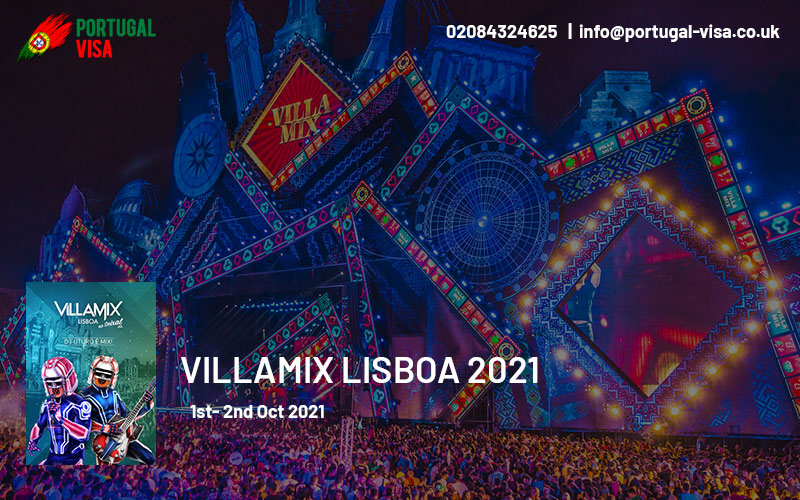 Today, this event can be called one of the largest music festivals of Brazil which boasts of one of the largest stages in the world. Although this music event gives preference to country music, it also features other music genres like funk, electronic, pop, samba, dance music, samba and the local sertanejo.
The iconic Villamix festival is making a grand return for the third edition in Seixal Bay, Lisbon after two successful events in the past.
Lineup of Villamix Festival in Lisbon 2021
Headliners
The Villamix Lisbon Festival will be headlined by some well-known artists such as Luan Santana, Pedro Sampaio, Gusttavo Lima and Seu Jorge
Day-by-Day Lineup
The organizers haven't released the rest of the lineup. But they will announce it soon!
Venue & Tickets for Villamix Lisboa 2021
Venue
The venue for the exciting Villamix Lisboa Festival 2021 is Baia do Seixal known for its beautiful landscape rich in birds and aquatic fauna. So, after the event concludes you can stay back and visit some popular attractions to make your Lisbon trip even more memorable.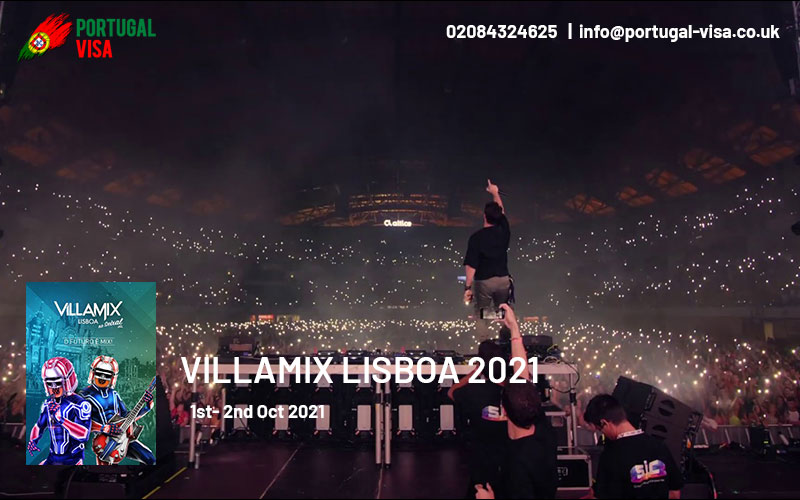 The music festival boasts of two large stages, a campsite, music tent, a Ferris wheel and other alluring attractions for visitors and locals!
Tickets
As of now, most of the tickets are sold out. However, organizers have made a provision for people who want to join the waitlist. As soon as the waitlist is made open, you can easily go ahead and book your tickets for the Villamix Music Festival in Lisbon 2021.
Accommodations near the Villamix Lisbon Festival Venue
The organizers of the festival are providing a camping area where you can stay. However, if you are looking for hotels then the nearest accommodation would be the Legendary Bay.
How to Reach Villamix Lisboa 2021
If you are planning to stay in Lisbon then you need to take a ferry to Seixal. It takes around 15 minutes to reach the place. However, if you plan to go by taxi or car then it will take around 20 minutes to reach the venue.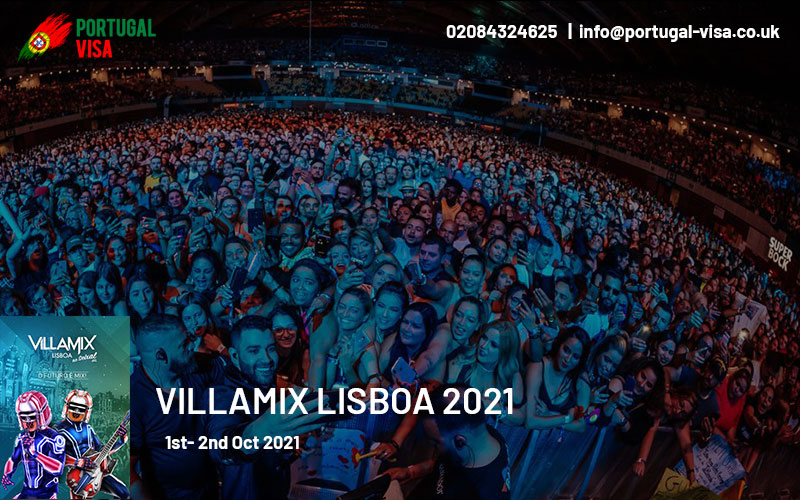 Got all the information you need? Now all you need to do is apply for a Visa for Portugal and visit Portugal with your loved ones to enjoy world-class music at the Villamix Lisbon Music Festival 2021.