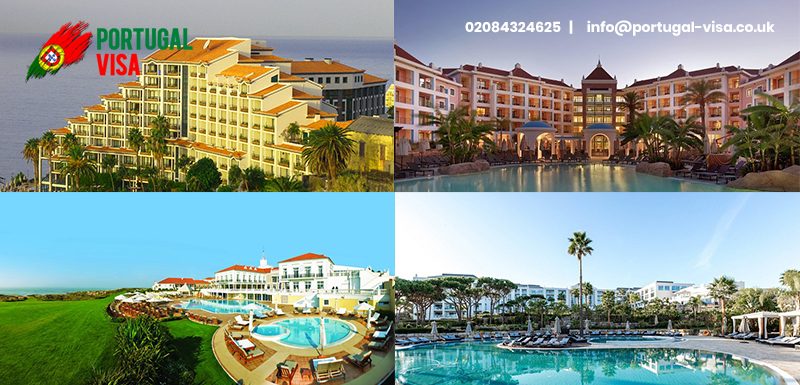 Portugal is blessed with some truly outstanding beach resorts, as one of Europe's top sun seeking destinations. The majority of beach resorts in Portugal lie along the coast, an Atlantic Ocean seaboard of stunning geographical and environmental diversity.
Also the Southern Portugal's Algarve Coastline is specially constraining, with its superb beaches, world-class golf courses, historic seaside towns and beautiful natural parks.
The small Iberian Peninsula country has some of Europe's best beaches. The weather is best in the summer months, but doable outside the high season, though you may want to wear a wet suit if you swim or surf in the Atlantic Ocean. Tourists are offered so many activities to do by these beach resorts; they may have to go home to rest up for their vacations.
We have mentioned the list of best beach resorts in Portugal.
Best beach resorts in Portugal
Find your preferred beach resorts in Portugal through the description provided below:
Martinhal Sagres Beach Family resort
Near the significant town of Sarges, Martinhal sarges beach family resort, defines the luxury family holiday destination. It is set in beautiful grounds, overlooking Martinhal beach, this lauded resort has been carefully created with taking families in mind, and also children of all ages are welcomed here with open arms.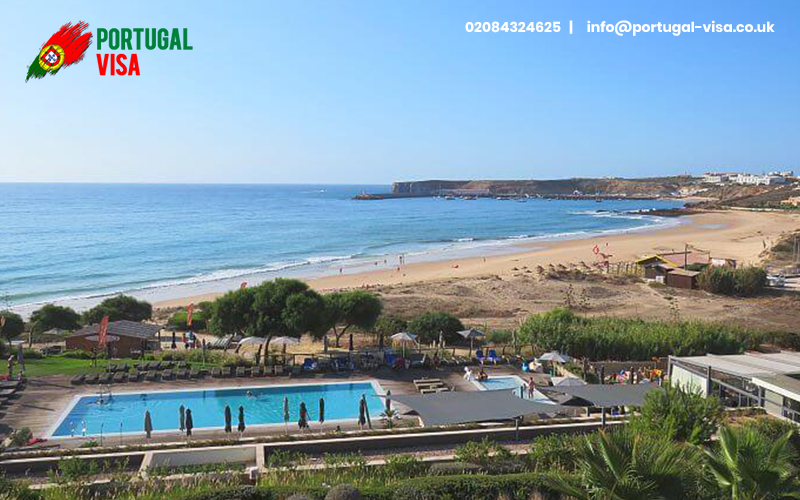 Portuguese traditional cuisine is celebrated with gusto at the resort's chic oceanfront as Dunas restaurant, where serving fresh seafood is the specialty. Other than all this the modern O Terraco restaurant also serves resort guests, including those staying at the five-star Hotel Martinhal, distinguished for its clusters of wood-wrapped cuboids Beach houses designed as if born from nature.
Penha Longa Resort
This densly forested and granite hewn Parque Natural de Sintra-Cascais provides a suitably dramatic backdrop for this outstanding resort, the focal point of which is a wealthy appointed five-star hotel.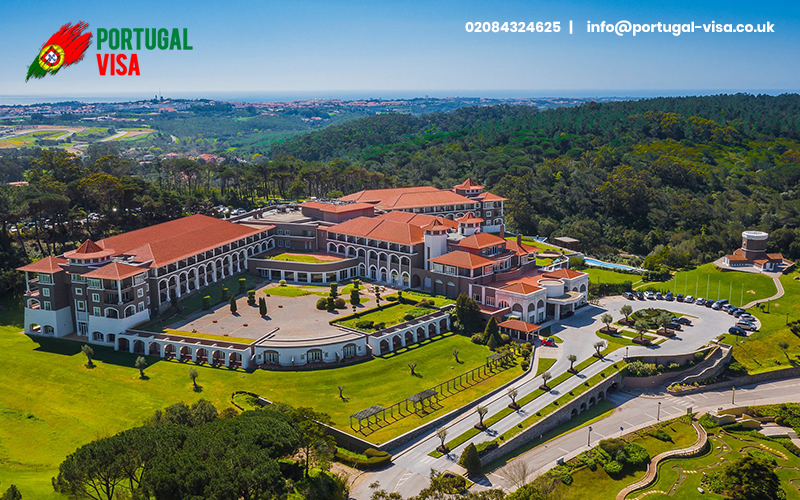 All the foodie tourists are in for a treat. Complementing Penha Longa's already highly regarded Arola, Midori and il mercato restaurants, the hotel's LAB restaurant is a gourmet reference point. This menu is designed by very famous chef Sergi Arola, it features original fusion cuisine prepared to such technical and imaginative finesse that Michelin has awarded Arola and his team a bright, glistening star.
Vila Vita Parc Resort and Spa
All the accommodation choices here range from bright, breezy rooms and suites replete with a refined, classical design signature with relaxing ocen-view terraces to airy, liberate villas with private swimming pools.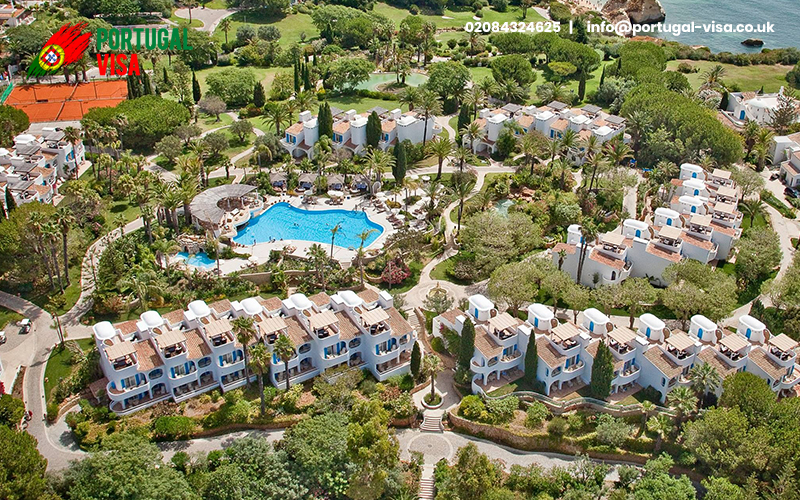 Five star amenities of this resort include a series of landscaped swimming pools, a nine-hole pitch-and-putt practice of golf course and the Vital Spa, where you can wind down effortlessly – exuberant Jacuzzi is heaven for all. More active tourists can always take part in a fitness class or strength training session, and for youngsters there's the fun-packed Annabela's kids Park.
Hotel the Cliff Bay
It is counted in one of Maderia's premium resorts and is situated on a natural promontory high above the island's capital, Funchal. Besides this advantaged position, the hotel commands a fabulous Atlantic Ocean panorama, a brilliant mantle of royal blue and the domain of whales, dolphins and sailfish.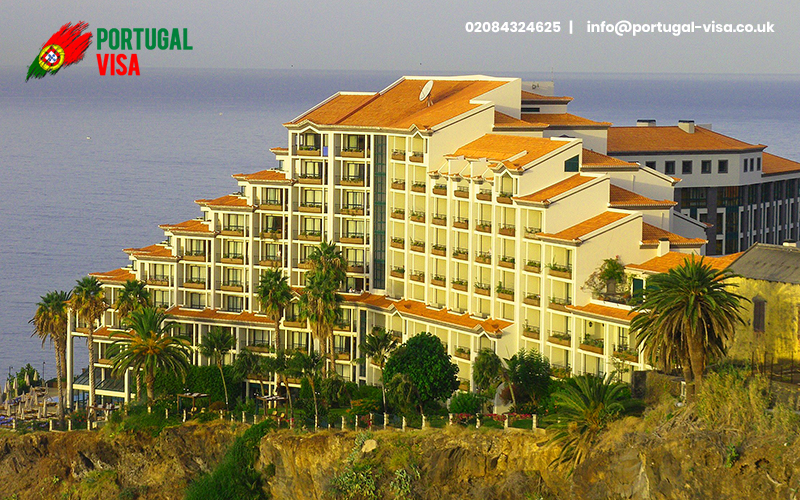 Gracefully styled in line with local architecture, the hotel is surrounded by spruce gardens sprinkled with centenary palms. In the spring season, the nearby grounds positively sing with color. The design on the terrace melds five-star property with the cliff face and allows guests direct access to the sea.
Other guest amenities extend to Avista, a charming terrace restaurant, the kitchen of which is also supervised by Cliff Bay's Benoit Sinthon.
Cascatas Golf Resort and Spa
Cascatas means cascades or waterfalls in Portuguese, and this crafty Algarve resort is so named for its incredible water features that decorate the grounds surrounding the hotel.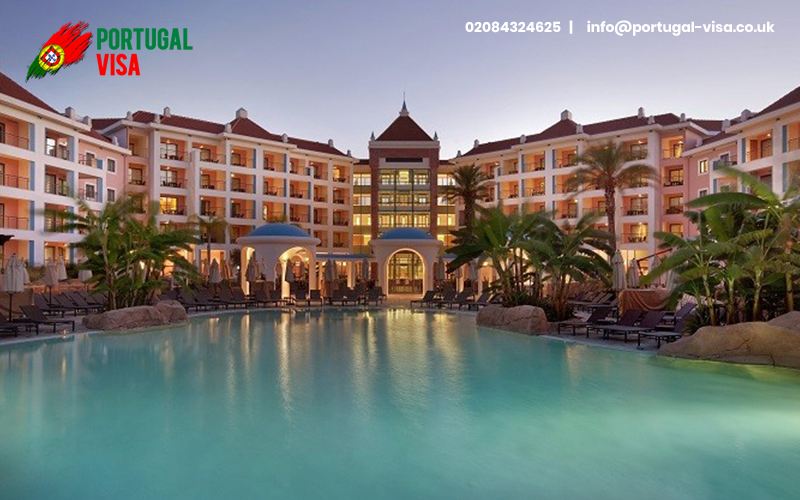 Residing here is to relax in luxury accommodation configured as one two or three bedroom suites, as well as a four-bedroom suite with a fully equipped kitchen. It is served by not less than six restaurants offering Portuguese and international gastronomy, including Italian cuisine.
Conrad Algarve
Algarve is the most exclusive holiday destination in Quinta do Lago, the modern Conrad Algarve sits well among the beautiful villas and world-honored golf courses this pocket of Southern Portugal is known for.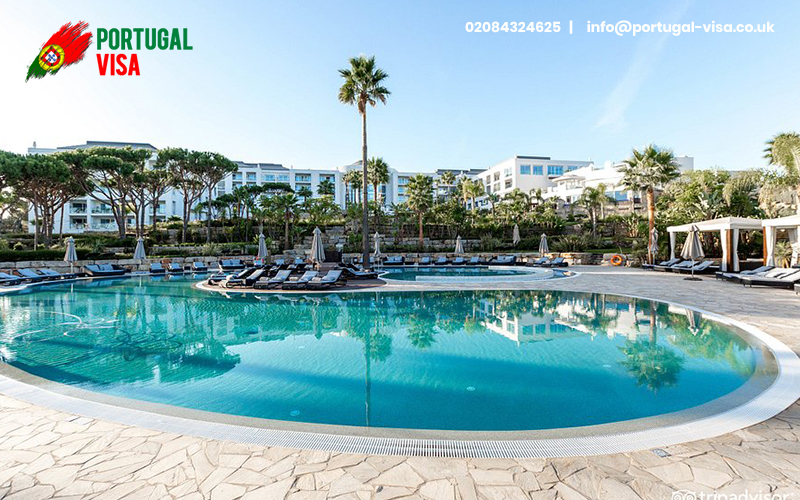 It is very impressive in size and status and enjoying for contemporary design, relaxation and technology, this five-star gem boasts one hundred fifty four guest rooms and suites, accommodation that includes the stunning Roof Garden Suite, which features a plunge pool in the lounge – yes, in the lounge!
Praia D'EI Rey Marriott Golf and Beach Resort
The 18-hole layout design of Praia D'EI Rey Marriott Golf and Beach resort designed by American golf architect Cabell B. Robinson is a confronting mixture of seaside links and parkland holes. The bald contrast between sandy dunes and lush fairways is not lost on players who require an accurate game, especially when a breeze sandy dunes and lush fairways is not lost on players who require an accurate game, especially when a stiff breeze whips up off the Atlantic.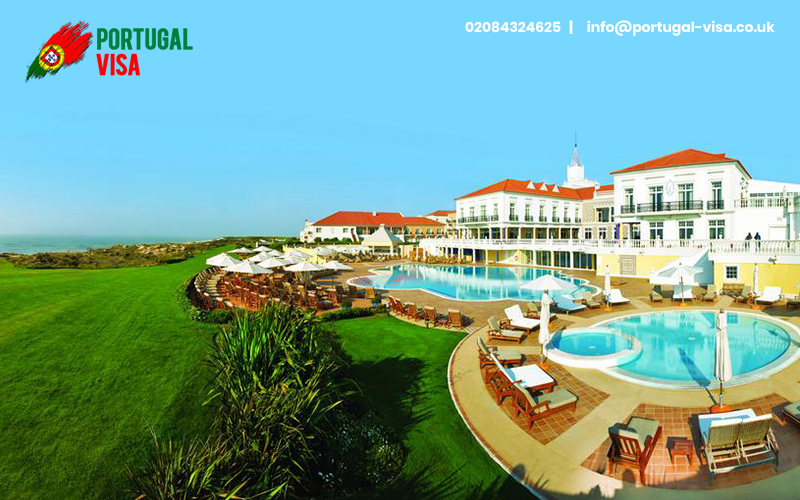 This hotel is canonically styled and is of palatial dimensions – unveils itself along cliff tops and over grounds that run seamlessly into the contours of the golf course. It has 177 guest rooms and nine suites, all with private terraces or balconies; they offer either ocean or golf course views. This resort has a unique selection of beachfront townhouses and apartments which are ideal for family stays.
Near to this resort is a must see sightseeing excursion named Obidos, an enchanting hill town enclosed within 14th– century walls and often voted Portugal's prettiest place to visit.
We hope this list of beach resorts in Portugal for family visit helps you to choose the best resort for your family's stay. All of these are one better than other. You can easily choose as per your family's preference. Instantly apply for your family's Portugal visa so that you can easily make the bookings once the visa is stamped by the embassy.