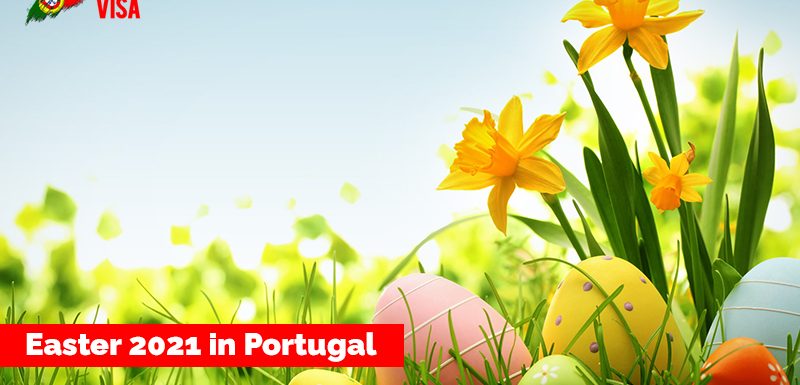 Portugal is a country rich in history and heritage and steeped in religious ritual and tradition. Its culture represents layer upon layer of different civilizations that lived in and ruled Europe's westernmost country during past millennia – from prehistoric cultures to the Phoenicians and the Romans, arching Germanic invasions, the Sephardic Jewish migration and finally Moorish conquest and subsequent dispossession. Today, Portugal is largely Roman Catholic but pieces of these activities civilizations can still be found here, in museums and monuments – yes – but also a small villages and abandoned churches; in the language with its mix of Latin and Arabic consequences and of course on table. Don't miss to enjoy your Easter 2021 in Portugal.
The Portuguese Holy Week has many things in common with Easter in other countries of the world, but it also has its particularities, such as certain typical Easter meals or the traditional "folar" cake.
Beyond processions and image worship, Portugal keeps alive other Easter behaviors that should be considered when visiting Porto or Lisbon. In the case of folar, this tradition dates back many centuries and experts do not agree to its source.
Folar is a sweet and dry bread cake filled with eggs that godparents give to their godchildren on Easter Sunday as a symbol of union and friendship. In exchange, young men give an olive branch to men and a bouquet of violets to women. This custom continues until the age of 18 or until the sponsored person marries, although more and more traditions are being lost.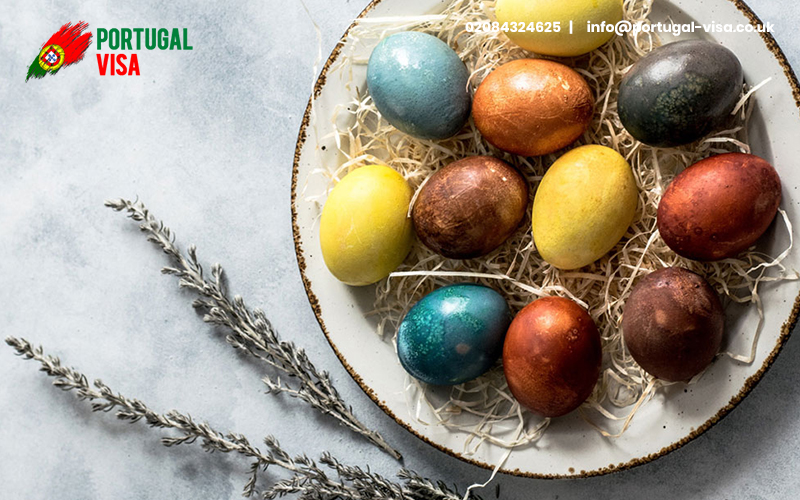 We have mentioned five of the best Portuguese Easter Foods, all of them are full of flavor and history:
Lamb or Baby Goat
A holiday tradition in many parts of the world, roast lamb is often the centerpiece of the Portuguese table or Easter Sunday. Harking back to the Jewish tradition, lamb represents the sacrifice during the Hebrew exodus from Egypt.
Bacalhau
If food would have been a religion in Portugal, then cofish would have been its most holy fish. It's said that there are approx 365 different ways to prepare bacalhau, the Portuguese national dish of salted, dried codfish – one for each day of the year. True or not, one thing is for sure – on Good Friday, bacalhau will be consumed by Portuguese families across the country in keeping with the tradition of abstaining from neat until Easter Sunday.
Pao de Lo
A true Easter Pao de Lo is a very light sponge cake made only with sugar, eggs, flour and lemon zest or a pinch of cinnamon. One of the best-known desserts in Portugal, and certainly one of the cherished Portuguese Easter foods, this cake has its origin in the 15th century. As is true of many of the most beloved Portuguese sweets, it was traditionally made in Convents by nuns and is very rich in eggs. Legend has it that traditional conventual desserts here are made with so many egg yolks because the sisters used egg whites to starch their habits.
Folar Da Pascoa
Representing the breaking of bread during the last supper and the execution of Christ, Folar Da Pascoa is traditional Portuguese Easter bread. Sweet yeast bread, it contains hard-boiled eggs in their shells under a cross made of dough. Regional variations include the additional of cinnamon or lemon zest. In some regions, especially those in the North, it can be served as savory bread, wrapped around pieces of pork, cured ham or chourico. Whether sweet or savory, it is one of the Portuguese Easter foods which are beloved by everyone.
Almonds
There is a Portuguese legend that says that once upon a time when the Algarve region was ruled by the Moors, a young and handsome Moorish price married a beautiful Nordic Princess. Though they were madly in love, she pined for the snowy landscapes of her homeland. The prince, not wanting his beloved to suffer, planted thousands of almond trees, as far as the eye could see. And, in spring, when the trees burst into beautiful white blooms, the Princess looked out of the castle window and imagined that she was home and that the land is covered in snow – such is the beauty of almond trees in bloom.
Other than these sweets you can explore Portugal as well during the time of Easter 2021. Book or hire a car in Lisbon and you are well situated to venture to other locations around the country where you can experience Easter more fully, while the capital is ideal for egg hunts in its parks and gardens – the children love it! – and the candy stores provide a variety of the most colorful almonds.
To be graced with a more traditional experience you need to head further north: by the Atlantic coast, the town of Obidos holds quite a number of events, from processions and re-enactments to children-oriented activities.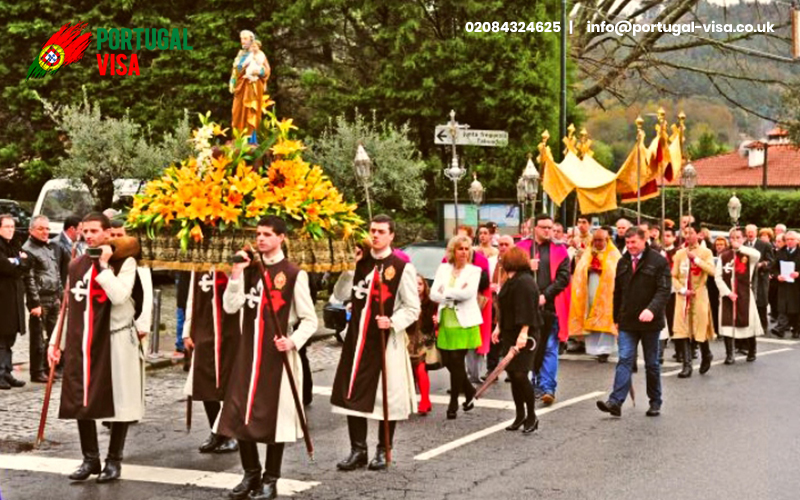 Drive in your Portugal hire car to Braga, a well-sought Holy Week by pilgrims and host to several religious processions during the season. While there, be sure to also visit the Bom Jesus do Monte sanctuary, a neoclassic relic with a grand Barroque   stairway – you can find to munch a few slices of Folar to boost your energy and climb all those steps!
In just three easy steps apply for your Portugal visa online, so that you can get in on time for your Easter 2021 in Portugal. Other than all these details you can also explore for the best places to visit in Portugal which will help you utilize your time.