Neopop is one of Portugal's most renowned electronic music festivals. A lineup full of techno royalty is invited to the historic harbor each summer by Neopop Electronic Music Festival for three days of celebration and musical enjoyment just within the walking distance from the Atlantic Ocean.
This popular music Festival has become a must-attend event for techno enthusiasts throughout the continent looking to enjoy their favorite sounds in a stunning historical setting. The festival features live performances and DJ sets from some of the most intriguing obscure talent.
Neopop at Forte de Santiago da Barra in Viana do Castelo marked highest attendance ever at 15th edition in 2022. The festival anticipates another full house at its 16th edition as well in Neopop 2023 in August. Neopop festival 2023, with its super solid music programme this year will be held in Viana do Castelo, a unique place that brings together the finest of regions geographical, cultural, anthropological and gastronomic history.
Top DJs from around the world will participate in this year's festival, which is going to take place from August 10 to 12th. The three-day not to be missed festival will feature star performer Richie Hawtin, a British-born and Canadian-raised musician. Early in the 1990's, Hawtin became well-known as a member of the second generation of Detroit techno musicians and has subsequently gained praise for founding the minimal techno style. In addition to music, Hawtin has gained prominence in a variety of fields, such as the arts and technology.
The BelgianDJ Charlotte de Witte, joining Hawtin will debut at Neopop Festival. It's safe to say that de Wittedoesn't require much of an introduction after winning the Best Techno DJ prize at the 2019 DJ Awards and completing a residency at BBC Radio 1 in 2020. In the realm of techno, she has earned the title of "icon" as a result of her passionate, bold and creative approach to electronic music.De Witte will be joined on stage by New York and Berlin based Honey Dijon.
Whether it befashion, activism or music, Dijon has alwaysbeen influencing every lane. The Chicago native distinguished herself and stood out in a variety of genres, with a special affinity for techno. The same is true of ARTBAT. The DJs Batish and Artur's creative duo will also join the Neopop Festival 2023 lineup along with some of the most renowned electronic music festivals.
The name "Nina Kraviz" fits perfectly on the lineup for this year's festival as one of the most famous female producers and DJs. The owner and founder of the record label Triphas performed live sets at festivals like Primavera Sound, Time Warp, and Coachella, to mention a few, while also having produced, 2012 mega track, Ghetto Kraviz.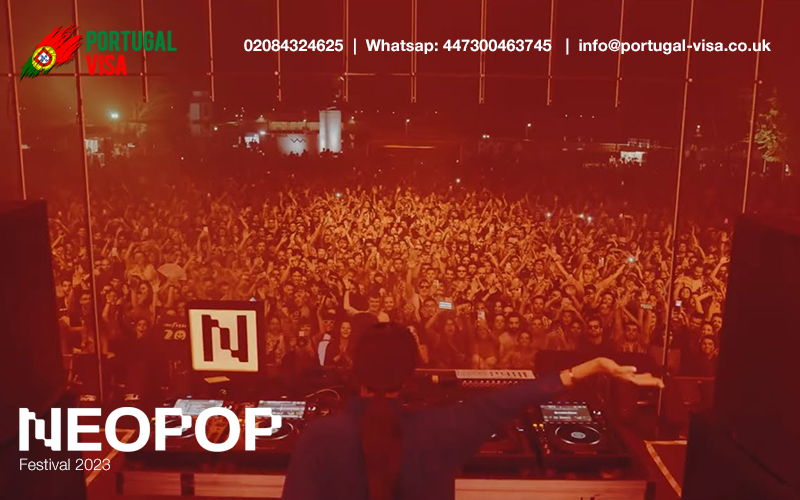 Neoverse will be the festival's official visual branding campaign in addition to the musical lineup. This idea was inspired by the growing social emphasis onmetaverse and AI tools, as well as by the effects of technology on modern living.
The DJs stated above are just a small part of a stellar lineup that includes more than 50 performers who will perform on two giant stages in their respective genres.Get set to dance.
Keep scrolling, for complete information on the lineup, dates, and set times.
10 August- Thursday
NEO STAGE
ARTBAT || Dubfire b3b Nicole Moudaber b3b Paco Osuna || Honey Dijon || La La || Mind Against || PAN-POT || Rui Vargas || Serginho || Ze Salvador
11 August – Friday
NEO STAGE
Ben Klock || Catarina Silva || Cravo || FJAAK || Héctor Oaks || IMOGEN || Richie Hawtin || Salbany live || Tiago Carvalho || Vasco Valente || Vil || VTSS
HEINEKEN ANTI STAGE
Dasha Rush || Kolo55 aka Paul Ritch live || Lewis Fautzi || Maria Callapez || Oscar Mulero || Ruuar || Solar || Tiago Fragateiro || Zadig
12 August – Saturday
NEO STAGE
Charlotte de Witte || Chris Liebing || Diana Oliveira || Frank Maurel || Freshkitos || Nina Kraviz|| Rødhåd
HEINEKEN ANTI STAGE
Backbone || BIIA || Daria Kolosova x Etapp Kyle || Dax J || Patrick Mason || Rebekah || Shlømo
The port city of Viana do Castelo, which was formerly Portugal's main hub for trade and commerce, is now well-known for its bustling restaurants, cultural attractions and historical landmarks. Plan a trip and travel to Portugal during August to step into the Atlantic Ocean amid these three partying days and experience the amazing music festival 2023.
Besides this very famous music festival, Portugal also houses the world's oldest bookstore – Livraria Bertrand.Portugal is a beautiful European nation where you won't have to travel far to find something to keep you entertained. Sintra, Porto and Lisbon are your best bets if you're into picturesque views and history. Portugal's southern coast has some of the nicest beaches to relax at.
Who From The UK Requires a Visa To Visit Portugal?
Any UK citizen may visit Portugal without a visa as long as they hold a UK passport or a BOTC, BOC, BPP, or BS passport. However, a lot of non-EU citizens who live in the UK still need to obtain a Portugal Visa from UK in order to visit the country.
How To Apply For Portugal Visa From UK?
You must follow the below mentioned steps in order to apply for a short-stay visa to Portugal:
Step 1 – Identify The Portuguese Visa Type You Must Obtain To Travel To The Country.
Step 2 – Make an Appointment
It's rather easy to schedule a visa appointment utilizing our services! All you have to do is follow the simple steps mentioned below:
Visit the website to make an appointment for a visa.
Provide the appointment details, the type of visa you need, consulate you wish to apply with, the nation in which you need the appointment and pay the fees.
Get the confirmation of appointment via email.
To submit your application at VFS Global in London, Manchester, or Edinburgh, you must schedule an appointment in advance.
Step 3 – Complete Your Visa Application
Next, you have to complete your visa application form. Here you have to choose the type of visa you wish to apply
Step 4 – Prepare Documents
Below mentioned is the Portugal Visa Document Requirement to apply for visa:
Passport
Valid for three more months after leaving Portugal/the Schengen Zone.
It must have at least two blank pages in order to attach the visa. A copy of any prior visas you have.
The Visa Application Form For Portugal
The form is available for download on the Portuguese MFA website.
It has to be printed and must be signed by the applicant. The parent or legal guardian may sign on behalf of a minor.
Passport Size Photograph
It must be 35 mm X 45 mm in height
70% – 80% of the picture must cover your head & shoulders.
You must maintain a neutral facial expression with wide eyes and closed mouth, without smiling or frowning.
It must be of excellent quality and have a minimum printing resolution of 600 dpi.
Make sure the background doesn't contain any patterns or colors that are loud or dark. Ideally, it should be in plain white or neutral gray color.
Travel Insurance
Your visa application will be immediately denied by the Embassy if you don't have a valid insurance coverage.
It should pay for at least €30,000 in medical costs and evacuation in case of emergency.
It needs to be recognized by all 27 nations that make up the Schengen Area.
It ought to be valid for the entire time you are travelling in Europe.
Pay Your Visa Fees
Proof showing your payment of the visa fees.
Travel Itinerary such as flight tickets and hotel reservations.
Cover Letter: Your cover letter must contain the following information
Your name, nationality & employment status
Purpose of your travel
Arrival & departure date
Whether you'll be travelling to any other country than Portugal
All the activities you are planning to cover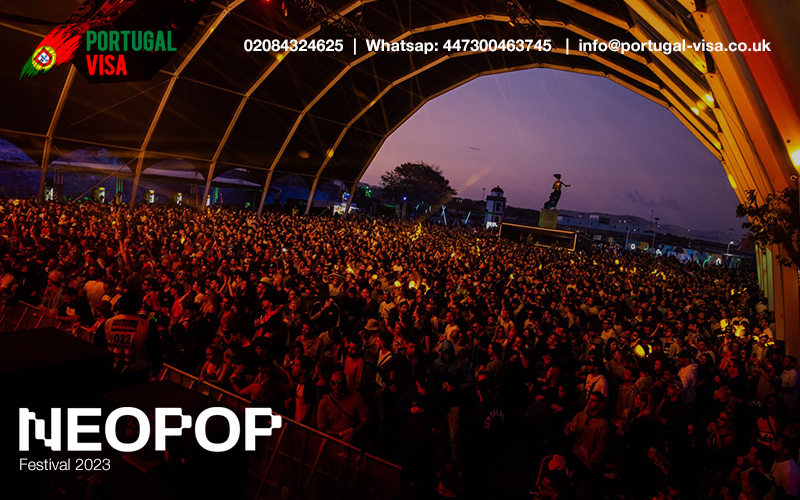 Evidence of sufficient financial resources: You must demonstrate that you have enough resources to support yourself while visiting Portugal. Submitting your bank statements will do the job for you.
Accommodation Proof
Employments Status: As applicable:
If you are employed: A work agreement and a letter requesting time off from your company
Business registration certificate in case you are self employed
A certificate of enrollment from your college or institution, if you're a student
Pension certificate in case you are retired
In case a minor is travelling alone, include below mentioned documents:
Birth certificate
Consent letter from parents or legal guardians. In case of only one of the parents or guardians has child's custody with them, then supporting documents needs to be attached
Passport copy of parents or guardians as applicable
Step 5 –Attend Appointment
On the scheduled appointment day:
You must provide your appointment confirmation letter at the reception
You'll receive a token and be shown where to wait.
After that, you will be going to the submission counter, where we'll review your application and any supporting docs.
Your biometric data will be collected, and the legitimacy of your passport and photo will be checked.
You will receive a receipt for the Portugal visa fees and service charges you paid.
VFS Global will send your application to the consulate for processing after you have submitted it the application. If the consulate needs further information on anything you have said in your application, they may call you in for an interview.
Step 6 –Receive Visa
Post submission, you mat track you visa application.
Visit the website of VFS Global and click on "Track your application."
Enter your birthdate and reference number
Your passport will be sent back to VFS Global after the consulate has decided on your visa.
Your passport will contain the visa if your request has been accepted.
Make sure you submit your application to the appropriate Portuguese embassy and consulate. You fall under the jurisdiction of the Portuguese Consulate in London if you are from any of the following UK counties:
Berkshire, Bedfordshire, Buckinghamshire, Bristol, Cambridge shire, London, Devon, Cornwall, Dorset, Essex, East Sussex, East Suffolk Gloucestershire, Hampshire, Greater London, Huntingdon, Hertfordshire, Huntingdonshire, Peterborough, Isles of Bermuda's, Isles of Canal (Jersey e Guernsey), , Isle of Wight, Isle of Ely, Isle of Scilly, Middlesex, Kent, Oxford shire, Norfolk, Soke of Peterborough, Suffolk, , Somerset, Surrey, West Suffolk, Sussex, West Sussex and Wiltshire.
In this scenario, you should apply for VFS Portugal Visa Appointment at VFS Global in London.
You fall under the jurisdiction of the Portuguese Consulate in Manchester, if you are from any of the following UK counties:
Cumbria, Cleveland, Cheshire, Cumberland, Durham (County Durham), Derbyshire, Greater Manchester, Herefordshire, Hereford and Worcester, Humberside, Leicestershire, Lancashire, Lincolnshire, Lincolnshire – Parts of Kesteven, Lincolnshire – Parts of Lindsey, Lincolnshire – Parts of Holland, North Humberside, Merseyside, Northampton shire, North Yorkshire, Nottinghamshire, Northumberland, Shropshire, Rutland, South Humberside, South Yorkshire, Tyne and Wear, Staffordshire, Westmorl West Midlands, Warwickshire, West Yorkshire, Worcestershire, Yorkshire – East Riding, Yorkshire – West Riding and Yorkshire – North Riding.
Northern Ireland: Fermanagh, Antrim Armagh, Tyrone Down, Londonderry and all Scottish countries
In this scenario, you should apply for VFS Portugal Visa Appointment in Edinburgh or Manchester.
Different Types of Portugal Schengen Visas Available in the UK
Depending on the purpose and length of your trip, you may choose to apply for a visa that perfectly suits your needs.
Schengen Visa: valid for travel, family visits, business, short-time work, and transit for a maximum of 90 days. This visa permits multiple entries into Portugal.
National Visa: valid for visits longer than 90 days for internship, studies, work, religious and medical purposes.
Two categories fall under National Visas:
Temporary visa: You are allowed to travel to Portugal and stay there for a short period of time i.e. less than one year. Multiple entries are permitted while the visa is valid.
Residency visa: valid for four months, during this time you must request the Immigration and Border Services (SEF) for a resident permit. Portugal may be entered twice with this visa.
Portuguese Visa Processing Time
A Portugal short-stay visa requires a minimum of two weeks for processing. Still, this time frame may be increased by up to 30 days depending on your individual circumstances. In rare circumstances, it can take up to 60 days since the Portuguese embassies might need to consult with other consulates in Schengen area.
For nationals of various nations, the processing period requires a minimum of 3 weeks. Bangladesh, Afghanistan, Belarus, Algeria, Cameroon, Chad, Central African Republic, DR Congo, Iran, Egypt, Iraq, Kenya, Jordan, Lebanon, Mali, Libya, Mauritania, Niger, Morocco, Nigeria, Pakistan, North Korea, Russian Federation, Saudi Arabia, Rwanda, South Sudan, Somalia, Sudan, Sri Lanka, Syria, Uzbekistan, Tunisia, Yemen and Vietnam, are among these countries.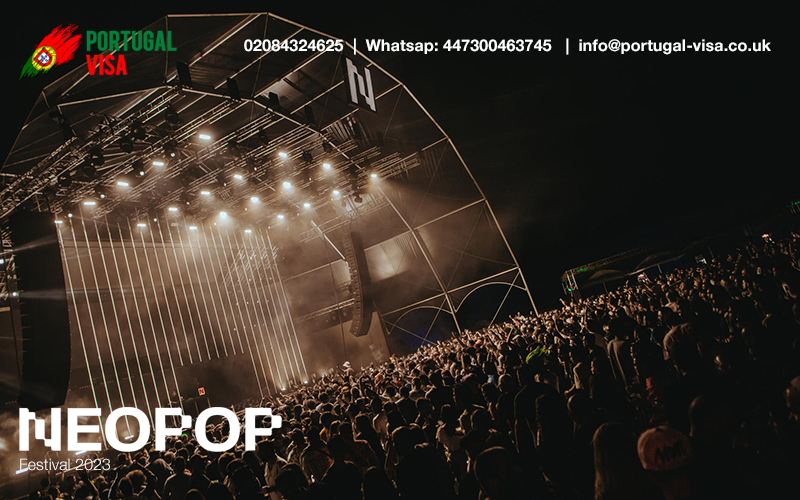 Your VFS Online Portugal Visa from UK application should be submitted as soon as possible, but no later than three months before your trip to Portugal, to prevent any delays in the issuing of your visa.
Staying in Portugal without a Visa
Before entering Portugal or any other Schengen member state, citizens of nations that have not yet ratified a visa-free travel agreement with Portugal are required to get a visa.
However, if you are an EU citizen, you are not required to get a visa or any other documentation before your trip and are free to enter and stay in Portugal for as long as you choose. However, you must register with the Portuguese municipal authorities if you want to stay for more than three months.
If you are a citizen of a nation that does not require a visa, you may stay in Portugal for up to 90 days during a 180-day period. Depending on your nation of residency, you might need to complete the following steps if you want to remain longer:
New Zealand, Australia, Canada, Japan, Israel, America and Republic of South Korea must get a residency permit within 3 months of arriving in Portugal.
For the other nations where Portugal does not need a visa, a Portuguese National Visa for Long Stays must be obtained from your home country.
Frequently Asked Questions
How do I know whether I need to apply for a visa?
You should visit the Portuguese Consulate General's website at http://www.cgj.org.za depending on your citizenship and the nature of your travels to determine if you qualify for or need a visa or not.
Will visa be valid for other Schengen countries as well or Portugal only?
Visas are issued by the Portugal Consulate General for Portugal and the other Schengen nations. There are a total of 26 Schengen nations that are accessible with the Schengen visa granted by the Portuguese Consulate General. The Portugal Visa Application Centre will only accept Schengen Visa applications if Portugal is the country of maximum stay, though. If applying at the Portugal Visa Application Centre, Portugal must be the first place of entry if the period of the stay is the same in several Schengen States.
How long will it take to get a Portugal visa?
Depending on the consulate we need to send the application to, the processing time for a visa at the Portugal Embassy or Consulate might range from 2 days to 15+ days. The length of time it takes to process a visa depends on a number of variables and is subject to abrupt change at the consulate's discretion.

How early should I apply?
VFS Online Portugal Visa from UK applications may be submitted up to three months before the intended departure date. The Consulate General advises that you apply early to allow for any unanticipated processing delays.
Can I have my application prepared for me by the Portugal Visa Application Centre?
The Portugal Visa Application Centre only accepts and processes visa applications in strict conformity with the guidelines set out by the Consulate General. It does not prepare the visa applications.