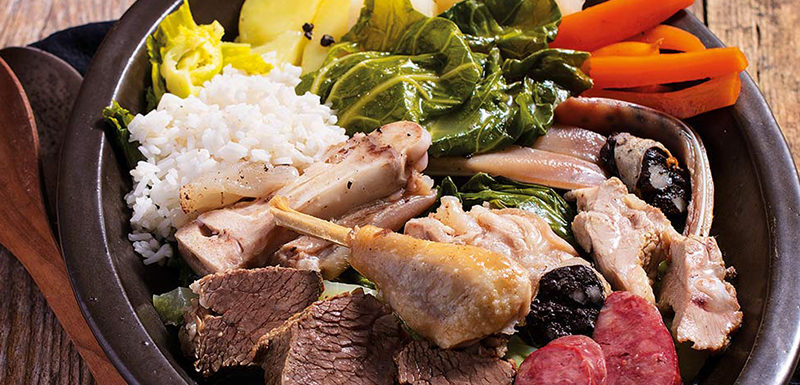 Portugal is regarded as the torchbearer of Food identities defining different countries. Confused? Imagine Asia without Hot chilies, England without that lovely cup of Tea and Japan without the delicacies of Tempura! It was the hard work or Portuguese people that introduced the above mentioned items to their respective caretakers. Still they managed to keep the best surprises hidden! Let us go on this epic food adventure and explore these delicacies in detail.
Epicures are you ready? Grabbing on to these tasty treats is just a Portugal Schengen visa away! Portuguese cuisines are known for the marriage of the ingredients in the most peculiar manner. Hence, the mouth – watering cuisines offered by Portugal restaurants and markets, is the root cause of traffic jams on weekends.
The article will certainly encourage your taste buds. The toothsome dishes will compel you to cursorily acquire your Portugal Schengen visa. Cozad a Portugues, Caldo Verde, Sardinhas Assadas are few dishes that will explode the flavor volcano leaving you flabbergasted.
Cozida A Portugues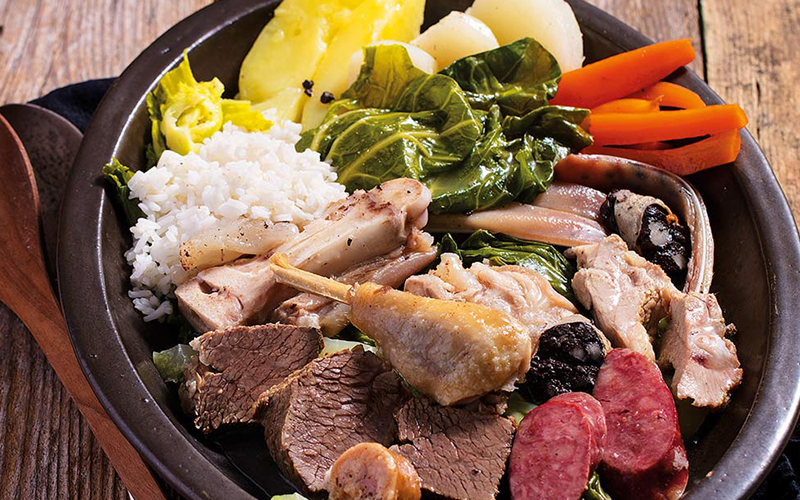 Meet the king of all the stews! Small portion of vegetables along with lots of Beef, Pork and Chicken combine together to form this delicious meaty bomb. This is truly a legacy dish for the meat lovers. What an exclusive manner to utilize the meat an animal has to offer!
Caldo Verde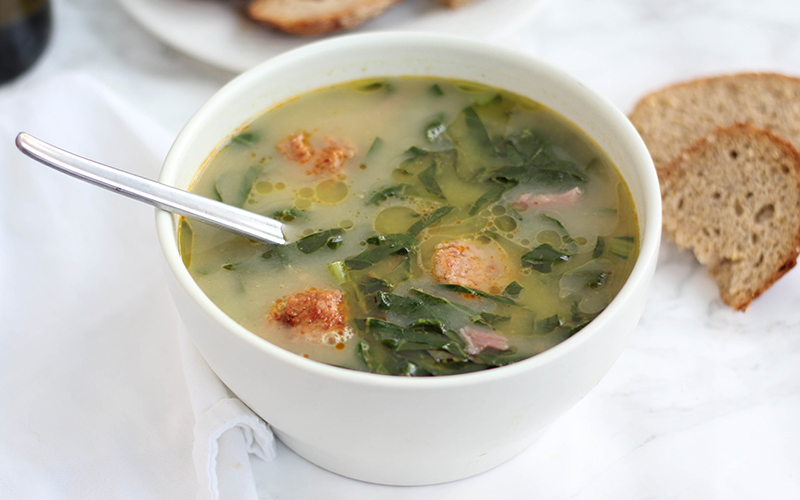 Served in a clay pot Caldo Verde is the traditional Portuguese soup. Cooked with Garlic and Olive oil, it is a blend of chopped onions, potatoes and kale. Slice of Linguica (smoked pork sausage) and Cornbread is offered to dip and enjoy the soup. It is the winter's most demanded dish.
Sardinhas Assadas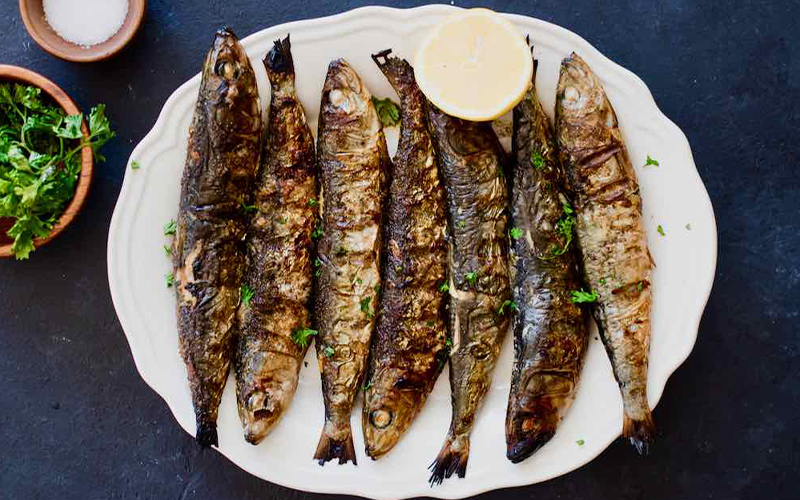 Charcoal – grilled Sardines, is an impressive combination of seaside freshness with Smokey tang from the grill. To enjoy the great taste of this appetizing dish, Santo Antonio festival in June is the best time.
The luscious taste is offered in restaurants and on streets as well. Sardinhas Assadas is served either on top of corn bread or with roasted pepper/boiled veggies. Be sure to get plentiful amount of olive oil on them, for the explosion of its flavor in the mouth.
Francesinha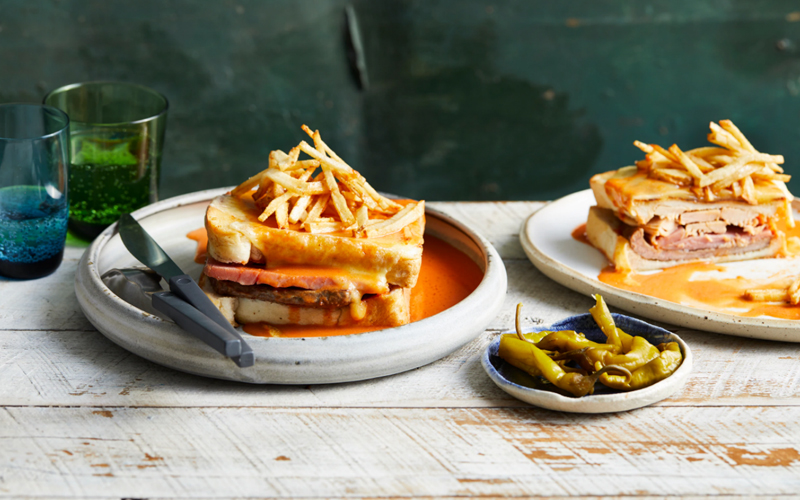 Created by Daniel David Silva, Francesinha is Portugal version of a well-known French dish- Croque-Monsieur. Occupying its position on Best international sandwich list, it cures the craving of epicures. O Tacinho – a restaurant in Lisbon introduced this dish to Portugal.
One can prepare Francesinha in just couple of minutes. All you need to do is – layer Ham, Linguica and fresh Sausages in between two thick bread slices with melted cheese. It tastes luscious when coupled with beer sauce and fired eggs.
Carne Assada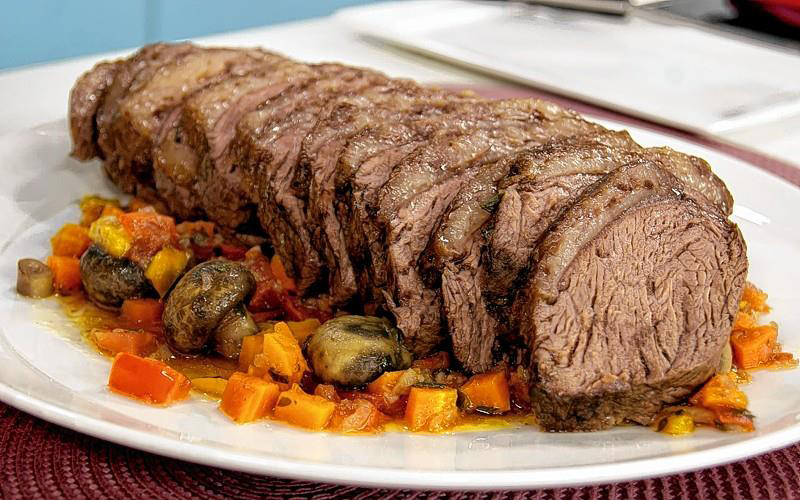 This quintessential Portuguese dish is a fusion of scrumptious spices and roasted meat. The crowd in the restaurants & on streets clearly implies that Crane Assada ranks among the traditional dishes of Portugal.
The list of Portuguese cuisines is never ending, mentioning all of them in one article are next to impossible. Watch out for the next article. In case you cannot control your cravings, Get a Portugal Schengen visa and fly!