Lisbon, the city of seven hills offers some amazing tourist attractions that boast spectacular views. The capital city of Portugal is well-known for its seafood and wines so the best thing to do is to head over to one of the Lounges in Lisbon to experience the best of food, ambience and mesmerizing views.
Luckily, You will find some of the best places for lounges in Lisbon that offer amazing views and the best of beverages and food. Read on to know all about it!
And by the end of this small read, you might be tempted to grab a Portugal Visa and travel to Portugal to witness the spellbinding views!
5 Lounges in Lisbon That You Shouldn't Miss!
The Esplanada – Relax & Unwind with Loved Ones
Love bright colors and a vibrant ambience? Then the Lost in Esplanada Bar is where you should be headed!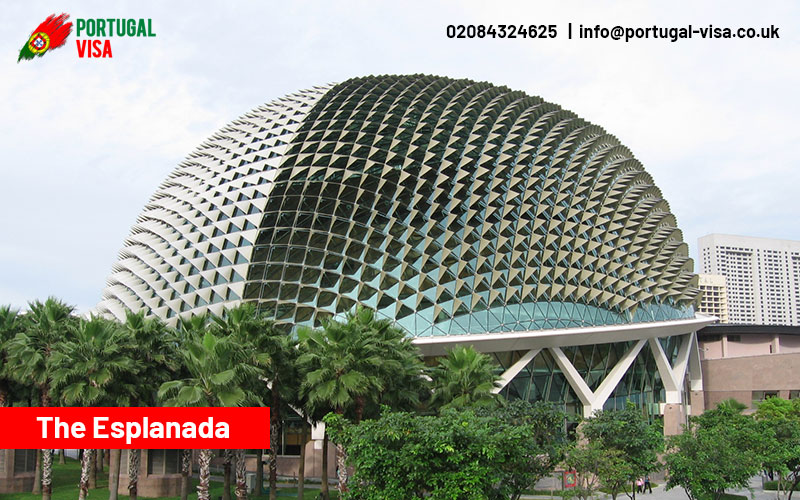 This amazing place boasts of a hilltop terrace above the hip district, colorful furniture and bright pink umbrellas that create a sense of rainbow against the mesmerizing blue sky. Wait, there's more!
The ambience gives a tranquil feel due to the overhanging trees that offer a cool shade to the visitors. Head over to this amazing lounge for Indian-inspired fine dining experiences while soaking in exceptional views of the downtown!
Location – Lost in Esplanada Bar, Rua D.Pedro V 56, Príncipe Real, Lisbon, Portugal.
The Limão – One of the Best Rooftop Bars in Lisbon
The Limão at H10 Duque de Loulé is a unique bar that is slowly gaining popularity among holidaymakers and sybarites. And the people who know about this are trying to keep it a secret owing to its many amazing attractions. One other reason why you may not come across this lounge so easily is because it is located in an 18th-century building that has been restored into a boutique hotel.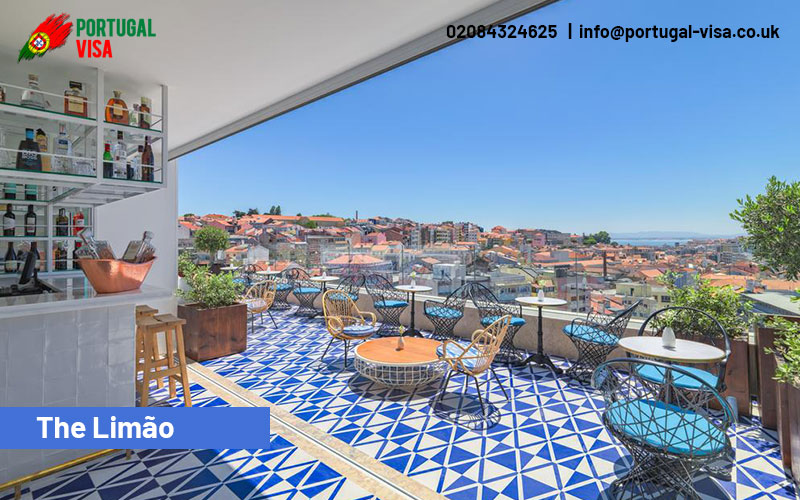 But, with mesmerizing views, chic ambience, beautiful décors and mesmerizing colors, the lounge does rank among the top must-visit places in Lisbon.
The Limão lounge is located at Limão at H10 Duque de Loulé, Av. Duque de Loulé 81, Lisbon, Portugal.
Chapitô à Mesa – A Must-visit Lounge in Lisbon
Getting to Chapitô à Mesa lounge might seem like a tiring climb. But, the beautiful ambience, friendly service and a menu filled with exquisite Portugal delights will make all your exhaustion go away.
And the lounge happens to offer some amazing views of the city. The best time to visit this lounge is during the early afternoon.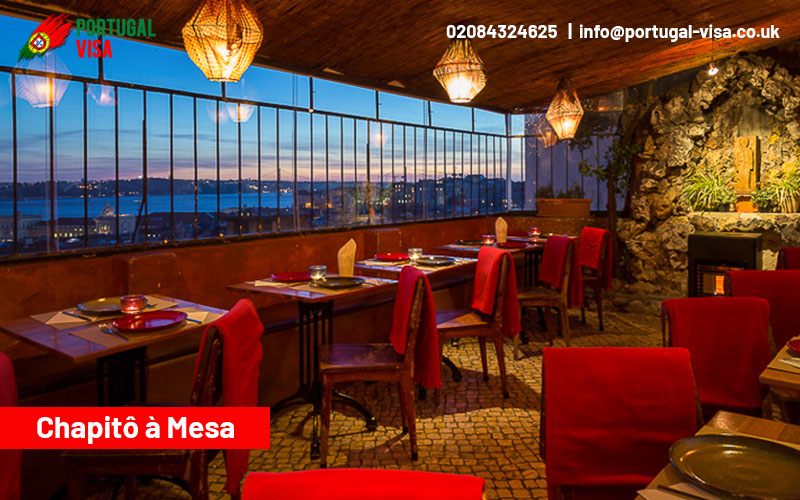 Make sure to book a table outside so that you can enjoy unobstructed views of the city. Sip in your favorite beverage and watch the sun slowly set with your better half for a romantic vacation.
One more amazing thing about this lounge is that whatever you pay for at this place, it will contribute to the Chapitô – a non-profit organization that encourages young people who perform arts!
Toca da Raposa – A Minimalist Lounge
The Toca da Raposa features first-class cocktails and a minimalist ambience that are ideal for a date night!
From seasonal drinks to the popular Mateus Rose Wine and Tagide with Gin, the Toca da Raposa has everything for people who love sipping on different kinds of spirits.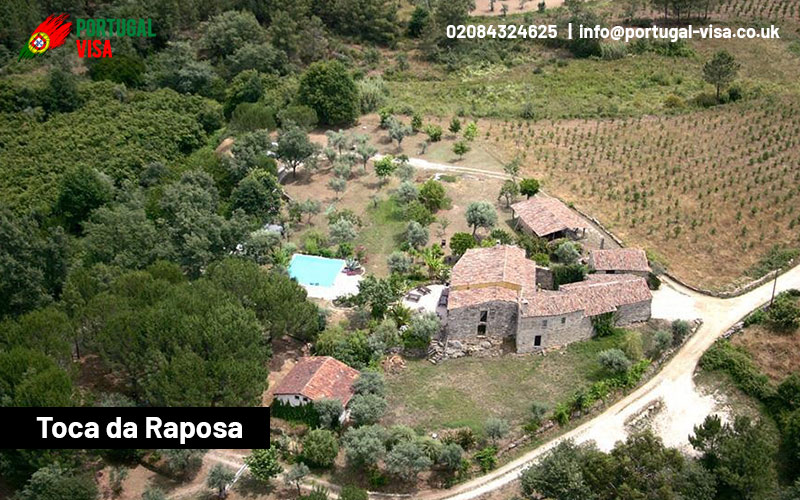 Make sure to book your table in advance as the lounge can get quite busy and the seating arrangements are only for a dozen people.
This amazing lounge is located at 45 Rua da Condessa, Lisboa, 1200-302, Portugal.
The Park – Enjoy Spell-Binding Views
The Park is a classic rooftop lounge with an urban twist. This happening lounge is located in the Bairro Alto district.
If you are someone who prefers a cool casual ambience then the Park is the place to be. Head over to this amazing place to relish different kinds of cocktails, burgers and sangria while soaking in the beautiful terrace ambience filled with vibrant foliage.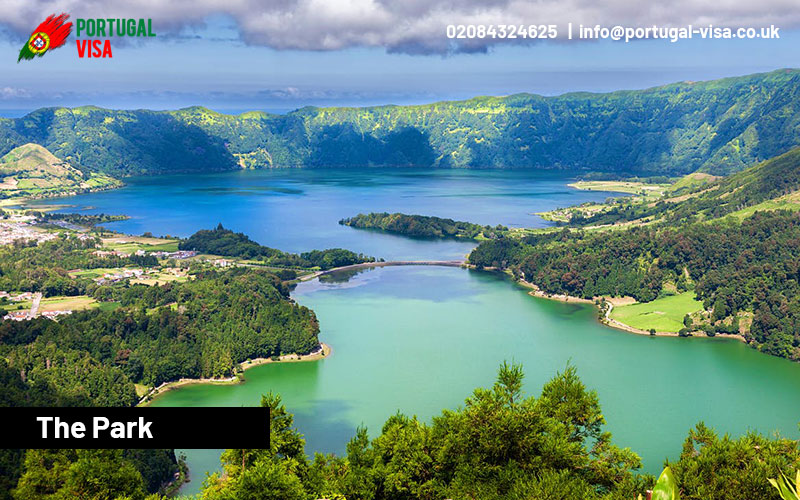 Witness 180-degree views of the 25 de Abril bridge and the Santa Catarina Church while you munch on some tasty delights with your friends or family. Meanwhile, the DJs will slowly pick up the tempo to set the perfect mood for the evening!
These are some amazing Lounges in Lisbon that you should pay a visit to when you head over to Portugal with your loved ones. Now, all you need to do is apply for Portugal Visa and jet off to Portugal to experience the best of views, food and beverages!