Lisbon, the capital city of Portugal boasts rich traditions and history. Due to a large number of Catholic residents, Christmas in Lisbon and other parts of the country is celebrated with pomp & flair.
Most of the popular Christmas markets are found in central Europe as opposed to the Iberian country. However, with booming tourism and the presence of a catholic community, the locals have also started setting up attractive Christmas markets.
Lisbon is home to one of the biggest Christmas markets in Portugal. Apart from these, you can also experience fine dining options, stay in a villa or explore popular attractions of Lisbon with your loved ones. Confused about what to do during Christmas in Portugal
5 Things to do in Lisbon during Christmas Festivities
Explore the Christmas markets
Planning to shop to your heart's content? Then hit the Lisbon Christmas Market 2021 when you explore Portugal with your friends or family. Here are a few popular Christmas markets: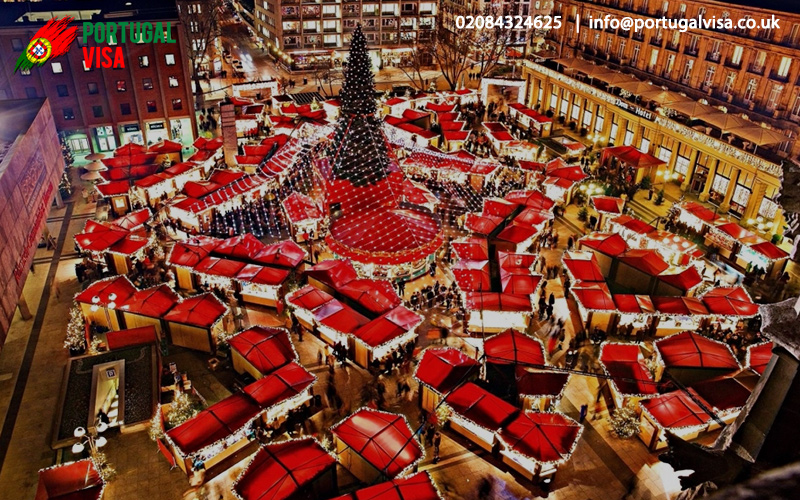 Rossio Square Market
Explore the Rossio Market which is located in the heart of Lisbon. You will get to shop for regional products, handmade goods and other authentic items of Portugal. Make sure to have a hot beverage with you while you shop from a variety of stalls.
Wonderland Lisboa
This is perhaps one of the most popular attractions of Christmas. Wonderland Lisboa Christmas fair offers a wide range of entertainment options like the skating rink, Ferris wheel, visit with Santa and obviously the Christmas tree.
Campo Pequeno Market
This special market is open for a few days during Christmas. You will get to shop from around 100 stalls that offer clothes, jewellery and even toys!
Enjoy fine dining from popular restaurants
Lisbon is popularly known as the foodie city. Portugal is well known for its seafood delicacies as well vegetarian gastronomical delights.
If you want to have a nice lunch or dinner then simply search for "nearby restaurants" or "popular restaurants" in Google Maps or any other map application that you have. You can also use the filter setting and sort the restaurants according to their ratings to get the best place to eat.
Go on a private Lisbon tour
One of the best things to do in Lisbon is to roam around and explore its beautiful streets. The hills offer stunning views but the streets of Lisbon are nothing less.
So, why stay in your hotel when you can get out and explore the popular attractions of Lisbon on a private tour. Search for third-party private tour providers and choose one that fits your choices and budget. They will take care of the rest.
Take your kids to see the tallest Christmas tree in Europe
The Terreiro do Paço of Lisbon boasts of the tallest Christmas tree in Europe. Love watching Christmas trees during Christmas or have kids who love watching wonderfully decorated trees? Then this is the best place to be!
Beautiful decorations, bright lights and much more to relish during Christmas in Portugal.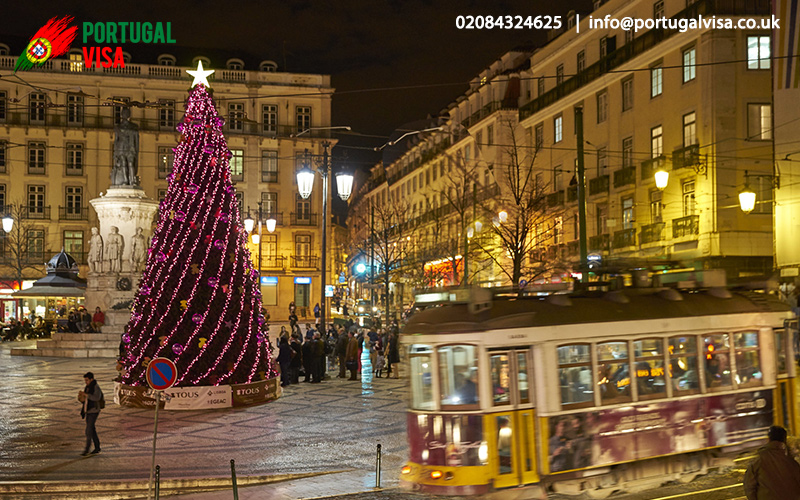 Why not rent a villa for your Portugal getaway?
Portugal's climate is amazingly temperate during winters. So, why not book a beach villa during Christmas. There are lots of beaches just outside Lisbon and they have amazing villas that you can stay in for a couple of weeks or more.
These are 5 exciting things that you can do in Lisbon during Christmas 2021. So, what are you waiting for? Simply apply for Portugal Visa and explore the best of Christmas in Portugal with your friends or family.