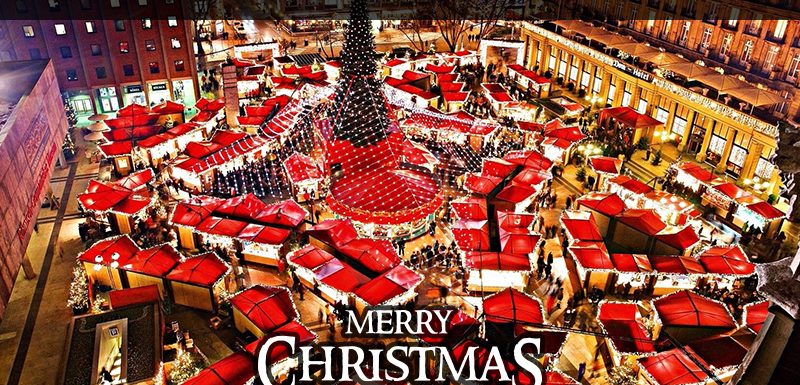 Portugal is a fantastic destination for winter travel since the entire month of December is overflowing with festivities, gifts, and holiday markets. Additionally, Portugal will celebrate Christmas 2022–2023, of the most well-known holidays. In addition to shorter lines and fewer tourists at popular attractions, this is also the time of year when numerous seasonal festivities and rituals are observed. Explore Christmas & by travel to Portugal with your Portugal tourist visa.
Visit Portugal around Christmas fun to take in the lovely seasonal markets. Going to one of the numerous Christmas markets is strongly advised if you want to completely appreciate Christmas even if you won't be with loved ones on December 25.
Friends and family return to their hometowns for the Portuguese Christmas 2022-2023 celebrations, which are centered on loved ones. Cities all around the country also host light displays and open Christmas markets. Are you thinking of visiting Portugal for Christmas and New Year's? You can make the most of Christmas Eve in 2022 with the assistance of this guide with your Portugal visa from UK.
The holiday season in Portugal is unlike any other. It doesn't seem like Christmas celebration to some individuals, especially those who are from really frigid regions of the world. Others consider it a true Christmas miracle to be able to go outside and even obtain a little vitamin D.
The more I stay here, the more I anticipate spending Christmas 2022-2023 in Portugal. I look forward to viewing the Christmas tree in Lisbon and enjoying a slice of Bolo Rei or a Sonho with my coffee. It's a lovely time of year to visit Portugal and experience the local Christmas festivities.
How is Christmas observed in Portugal?
Portugal welcomes all of its citizens during the lovely season of Christmas. Christmas customs in this country, from north to south, center on the birth of Jesus.
On December 24, a nativity scene, a Christmas supper, a tree that has been adorned, the gift-exchanging ceremony at midnight, and, of course, Christmas lunch will all take place. Christmas in Portugal is mostly celebrated with a family gathering and lots of delectable food.
Christmas Eve in Portugal
In contrast to other nations where Christmas Day is the most significant holiday, Portugal does not observe this custom. The primary day of celebration is Christmas Eve 2022- 2023, which is on December 24. Families join together for meals and late-night festivities. Typically, gatherings begin between 6 and 7 o'clock. Families spend their time together, sharing wine and some appetizers, for a few hours until dinner is served later, between 8 and 9 pm.
Consoada is a traditional Portuguese dish that mostly consists of boiling fish with potatoes, eggs, and cabbage. It is served with a spicy, garlicky, vinegar-infused olive oil sauce. Delicious! However, each Portuguese area (and even each household) has its own customs around fish and may prepare different foods. Explore all the wonderfulness by travel to Portugal or by apply Portugal visa from UK.
For instance, Christmas supper in the north frequently consists of fried octopus. Some residents of the Algarve consume shellfish. A turkey or rooster is also frequently served during Christmas dinner around the nation. The most essential thing during Christmastime, though, should always be spending time with family.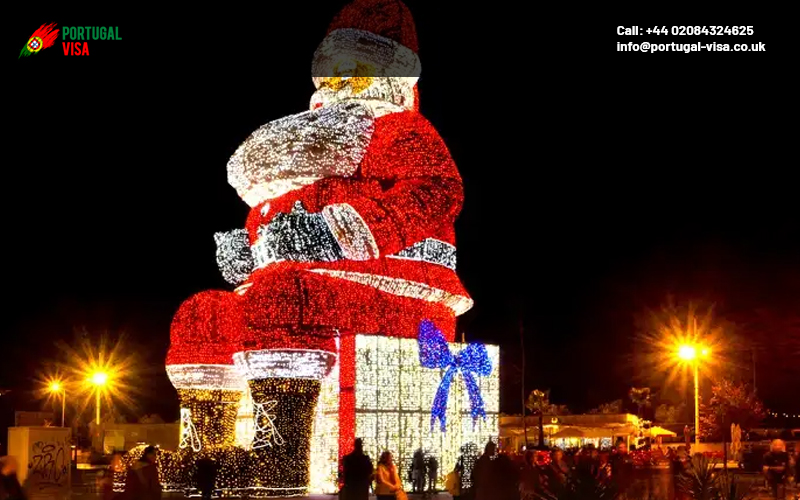 There are several delectable sweets to choose from after dinner. Typically, the table is transformed into a "dessert table," where a variety of Portuguese Christmas delicacies are displayed. The Bolo Rei, a classic cake packed with fruits and nuts, is the most common Christmas treat in Portugal. A few more typical sweets include sonhos, pao de lo, rabanadas, and arroz doce.
December 25 in Portugal:
In Portugal, Christmas Day is a day of rest. Presents are typically already opened. However, there could be other family members or friends arriving on December 25; hence, there might still be some gifts to unwrap! Between 1 and 2 pm, lunch is served. In Portugal, cabrito assado no forno is frequently served as the main course on Christmas Day. The lamb and roast potatoes are wonderful when cooked in the oven. As a cheap alternative, a stuffed turkey might potentially serve as the main course.
There may also be the customary "roupa velha," a concoction of the fish, potatoes, and cabbage from the previous night, as a starter or side dish. The Christmas sweets, such as Bolo Rei, arroz doce, rabanadas, etc., will be available again after lunch. The remainder of the day is typically spent engaging in social activities or viewing Christmas movies together as a family, enjoy and book your appointment for Portugal visa from UK. Some people will even nap on the sofa. Even after lunch, close relatives and friends could drop over to deliver gifts or share dessert!
Are you prepared for Portugal's Christmas?
Do you feel inspired to spend Christmas 2022-2023 in Portugal after reading this? Which customs were previously familiar to you? And which desserts are you certain to want to try?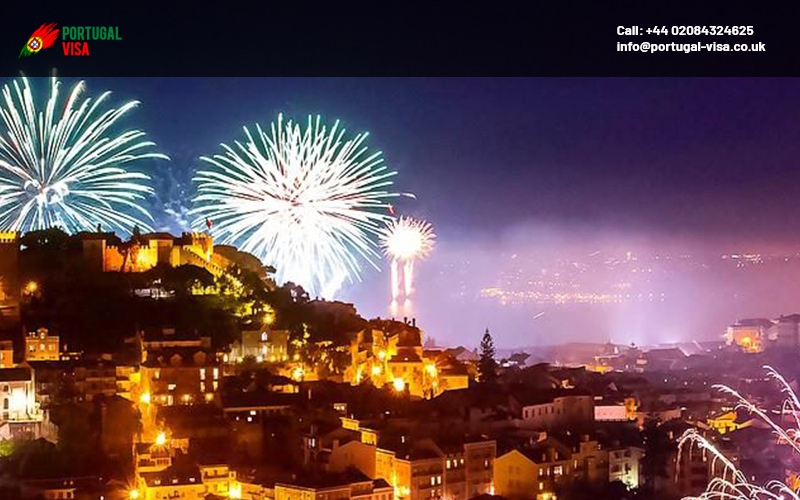 I hope it was fun for you to learn about some of the local traditions and celebrations that are so significant to Portuguese families. Just need to apply and book your appointment for Portugal with us and get your procedure done in 14- 15 days.
FAQs
What are some of the best places to visit in Portugal during Christmas?
Some amazing places that you can explore during your Christmas holiday in Portugal are Venice, Bolzano, Vatican, Florence, Amalfi Coast and Tuscany.
Where should I celebrate Christmas Eve in Portugal?
Here are a few unusual locations that might make your Christmas Eve in Portugal even more enjoyable – Madeira, Porto, Campo Pequeno, Rossio Square Christmas Market, Obidos, and Alentejo.
What is the Portuguese name for Christmas?
There isn't a different name for Christmas in Portugal. A Christmas supper is known as a consoada, nevertheless.

How to apply for Portugal visa from UK online?
Simply contact a trustworthy company, such as Portugal Visa, and complete a brief application. The agency's professionals will get in touch with you and assist you with the application. Additionally, they will schedule a meeting for you with the embassy. Simply go to the embassy on the scheduled appointment date to finish the fundamental visa requirements. Your passport and visa will be delivered to your door a few days after your visa procedure is complete!
What is the processing time for a Portugal visa?
A Portugal visa from the UK normally takes 10 to 15 days to complete. However, if all of your paperwork is in order and you strictly adhere to the rules, you should receive your Portugal visa soon.