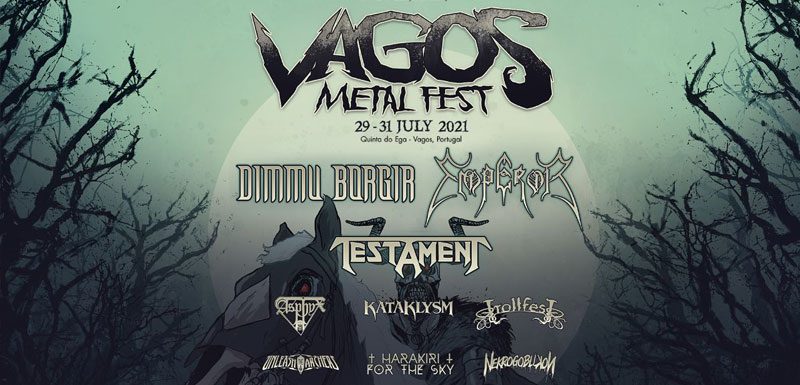 Portugal is primarily known for its port wine, Pastel de nata, Piri Piri Chicken, Football & Golf. But, for the past few years, a small set of hard rock & hard metal enthusiasts have been making a mark in the music industry for its Vagos Metal Fest 2021.
Although Fado (a form of singing) deserves the much-coveted tag of UNESCO's World Intangible Cultural Heritage, the Metal Fest is also climbing the ranks of being a popular festival for the past few years. The 2021 edition of Vagos fest will be held from 29th July to 31st July.
So, what's going to happen in the VMF 2021? & Read on to find out!
Origins of Vagos Metal Fest 2021
The Vagos Metal Festival that you see today has had very humble beginnings. It originated in 2009 in the Aveiro region where a small event used to take place called Rock in Ria. At that time, the event featured a few International & Portuguese bands. This event then laid the platform for the Vagos Metal Fest that we see today.
The first edition of this festival was held in Vagos in 2016 and since then its popularity grew by leaps and bounds!
Line-up 2021 of Vagos Metal Festivall
Dimmy Borgir, Emperor & Testament will be setting the stage on fire with their heart-thumping performances.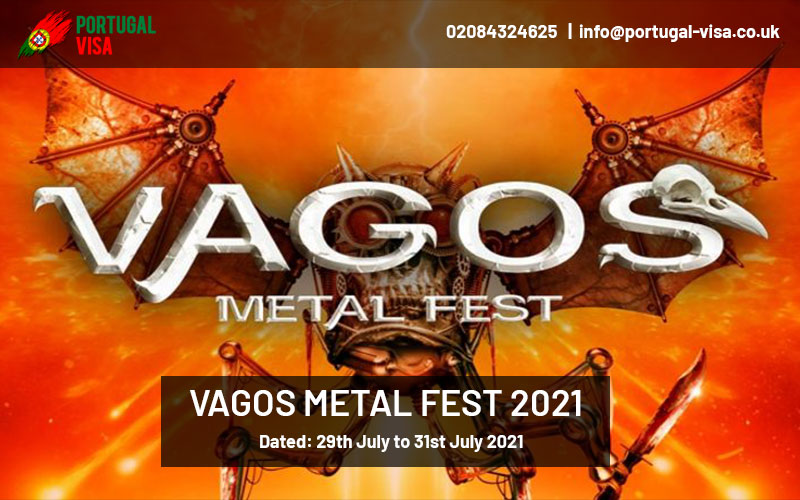 All three artists have been in the hard rock & hard metal music scene for many years, so you wouldn't want to miss their high voltage performances.
Day-by-Day Line-up of Metal Fest 2021
Here is a day-by-day line-up of the Metal fest:
29th July – Dimmu Borgir, Unleash the Archers, Trollfest, The Ominous Circle, Uburen, High Fighter, Solar, Corpus Christi & Nekrogoblikon.
30th July – Reverent Tales, Testemunhas do Apocalipse, Asphyx, Pitch Black, Testament, Exodus, Harakiri for the Sky, Alekto, Lecks Inc., Tarantula & GAG.
31st July – Emperor, Cattle Decapitation, Serrabulho, Sotz', Arsea, Veneno California, Lyfordeath, Dri, Sick Of It All, My Dying Bride, Kataklysm & Apotropaico.
Tickets for Vagos Metal Festival 2021
One-Day Ticket
If you like to attend the metal fest for one or two days then you can avail this ticket. It is priced at 42.96 euros and includes general access to the event & camping site for only one particular day.
3-Day Ticket
If you want to enjoy the metal fest to the fullest then a 3-day ticket is the best choice for you. It is priced at 91.27 euros and offers general access to the event & camping for the whole duration.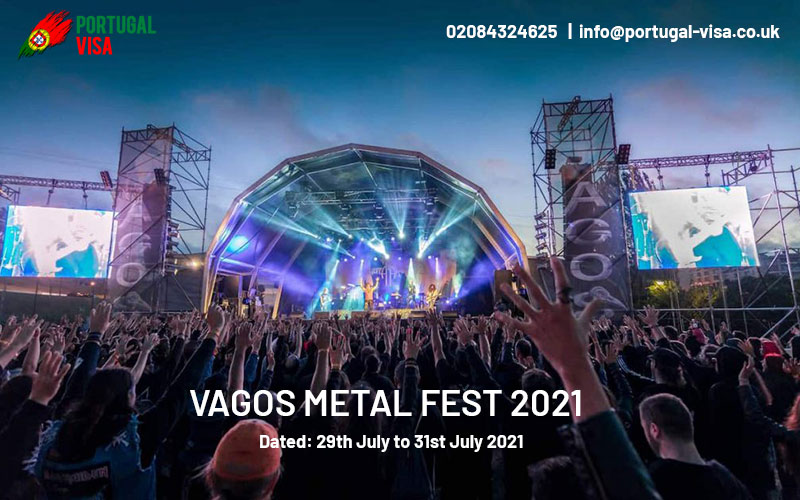 Location & Accommodations near Vagos Metal Fest 2021
Location – The Metal Festival will be held in Quinta do Ega — Vagos, Portugal
Accommodations – The nearest accommodation is Pousio that offers Bungalows & Camping provisions. It is around 4 km from the venue. Other accommodations include Hotel De Illhavo plaza & Spa (7 km), ApratVilage (7.2km) and Parque de Campismo Oribtur Vagueira (7.4km). Apart from this, you can also avail camping services provided by the venue.
How to Reach Vagos Metal Fest?
Aveiro is near to Vagos. Aveiro is well connected by rail to Lisbon, Porto, Braga and various other destination. Once you reach Aveiro, you can take a bus to Vagos.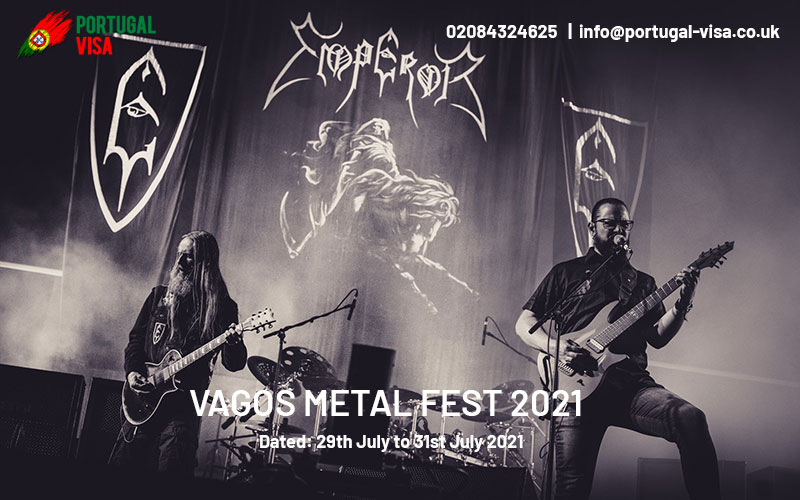 This iconic metal fest is bound to draw thousands of tourists. Excited about this fest? Then simply apply for Portugal visa & enjoy one of the most popular hard metal festivals in Europe!