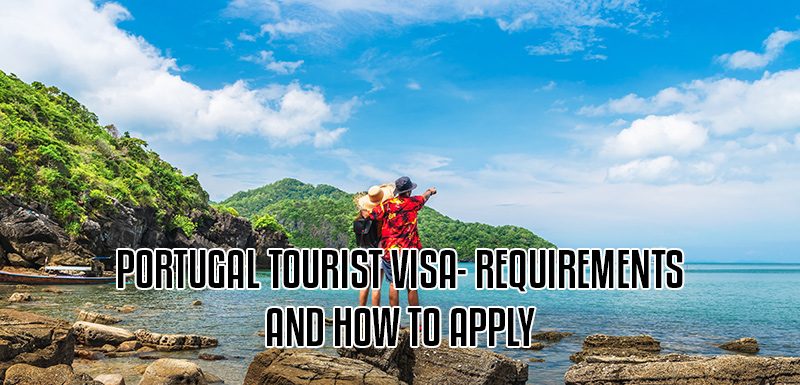 What makes Portugal such a great holiday destination? Why travel to Portugal when the rest of Europe has so much to offer?
Portugal is one of the oldest countries in Europe – every traveler dreams of visiting it at least once and experiencing its fascinating architecture and unique cuisine.
Talk about beaches, traditional cuisine, football, lively people, idyllic climates, affordable travel costs and exceptional scenery; not only is it becoming a tourist destination, but many people are considering moving to Portugal and settling  permanently. However, you can only visit here if you have a Portugal Tourist Visa. To visit this enchanting country, apply for a Portugal tourist visa today!
So, if you want to know more about Portugal visas, keep reading this blog. You can also enter visa information that will be useful later.
Types of Portuguese Tourist Visas
There are three main types of Portugal visas, General Tourist Visa, Long Stay National Visa, and Essential Trip Visa. These categories are further divided into sub-categories depending on the purpose of visiting the country.
Portugal General Tourist Visa
A Schengen visa allows non-EU/EEA nationals to travel within the Schengen area, which includes 26 European countries, including Portugal, for a short stay of up to 90 days in 180 days. This visa suits tourists, business travelers, and individuals visiting with family or friends.
Portugal Long Stay National Visa
National visas allow non-EU/EEA citizens to stay in Portugal for over 90 days. These visas are issued for various purposes, such as tourism, business, studies, or family visits.
Portugal Long Stay Single Entry visa
The Portuguese Long Stay Single visa allows you to enter the country only once during its validity period, and if you want to travel to the same country again, you must apply for a new visa.
Portugal Long Stay Multiple entry visa
A Portugal Long Stay, Multiple Entry visa allows you to travel to the Schengen area multiple times.
Essential Trip Visa
It facilitates Portugal Visa for EU/EEA Citizens for urgent or critical travel. Details would depend on the issuing country, including eligibility, purpose, and application process.
Who Needs a Portugal Long Stay Visa?
Due to the Schengen visa policy of which Portugal is a part, you will need a visa to enter Portugal or another Schengen area if:
Non-EU/EEA citizens: Non-European Union (EU) or European Economic Area (EEA) countries usually require a Schengen visa to enter Portugal.
Visa-free countries: Citizens of some countries can travel to the Schengen area without a visa for a maximum of 90 days out of 180 days. A Schengen visa is still required if the visit exceeds this duration or if the purpose is other than tourism.
Can you visit other European countries with a Portuguese tourist visa?
If you get a Portuguese tourist visa, you can also visit all other Schengen countries. This is because Portugal is part of the Schengen Agreement, where 26 European countries share one common tourist visa, known as the Schengen visa.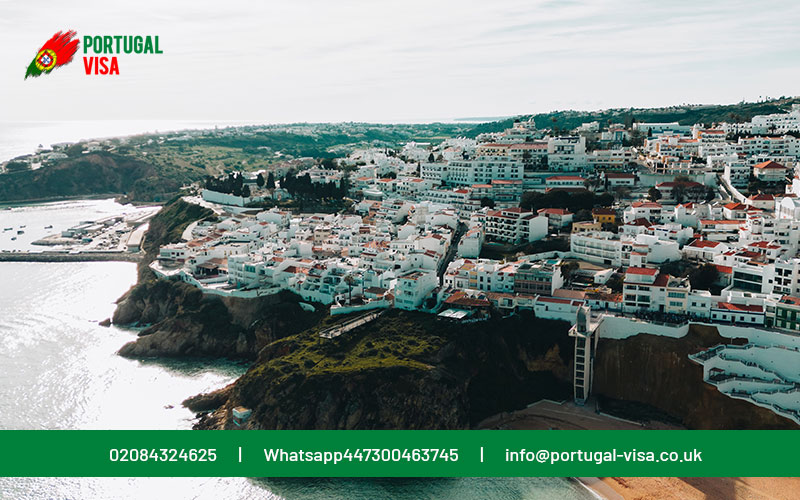 How to Apply for a Portugal Long-Stay Tourist Visa
To apply for the Portugal Long­-Stay Tourist Visa, follow the steps listed below
Determine the type of visa: The first step is to determine which visa you need according to the purpose of your visit. Whether it's a tourist visa, student visa or another category, make sure you understand the visa requirements before proceeding.
Start the application process: Once you have confirmed your visa, visit Visa for Portugal and review the documents required for your visa.
Pay the required fees: Paying the visa fees is important after starting the application process. The amount of the fee depends on the type of visa requested and may vary.
Schedule Appointment: Once you have applied with confirmed payment, the team will book your Portugal Schengen visa appointment from London UK at the visa centre.
Visit an Application Centre: Visit your chosen UK Visa Application Centre on the day you book your visa. The visa fee is required after starting the application process.
Collect Visa: Once your visa has been processed and your application has been approved, you will be asked to collect your passport.  
What documents do you need to apply for a long-term visa to Portugal? 
The most important step in the Portugal visa application process is to collect the necessary documents. Documents are the core of the application process. The Portuguese authorities will decide whether or not you need to obtain a Portugal visa based on the UK tourist visa requirements. The documents required to apply for a Portugal Tourist visa from UK residents are:
The documents required for UK Residents for a Portugal Visa Application are:
Portugal online visa application form: Complete the form with all the required information, prints it, and signs it at the end.
Two passport-sized photographs: The photos should be identical and comply with the photograph requirements.
Valid Passport: It must be valid for at least another three months from the day you depart from Portugal or the Schengen area.
Round-trip Flight Itinerary: A document that shows you have a booked flight to enter and leave Portugal. This document should specify flight numbers, dates, and your details.
Proof of accommodation, e., hotel reservation in Portugal
Proof of sufficient financial means for the period of stay in Portugal
A cover letter: A personal letter explaining why you are applying to visit Portugal, how long you plan to stay, when you will leave, and other details.
Proof of civil status: This could be a marriage certificate, birth certificate of children, death certificate of spouse, etc.
Portugal Travel Health Insurance: Confirmation that you have travel insurance for Portugal and the whole territory of Schengen with a minimum of €30,000 coverage of medical emergencies.
Portugal tourist visa processing time 
It takes approximately 15 calendar days for the embassy to process your application after receiving your documents. It may take longer depending on whether you have all the necessary documents or what time of year it is (there are more applications during the holidays, so it takes longer).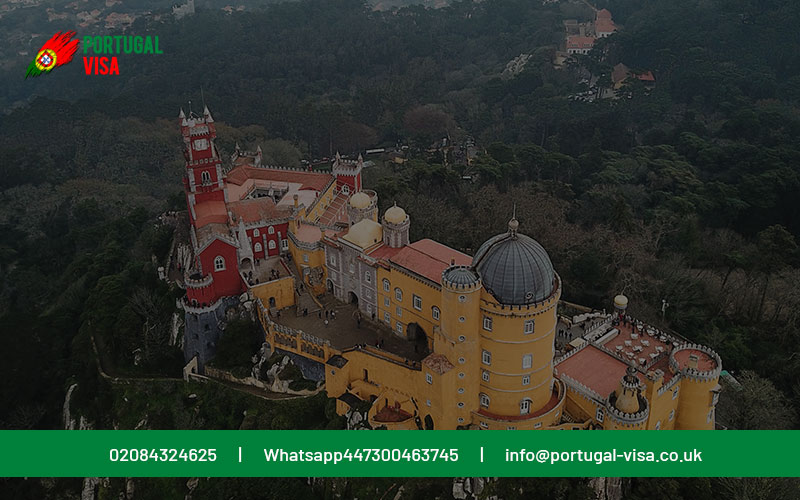 Conclusion
Embarking on an extended stay in Portugal can be a life-changing experience as you immerse yourself in the country's beauty, culture and lifestyle. Understanding the various long-term visa options and meeting the requirements can make your dreams of living in Portugal a reality.
Do not forget to check the application carefully and, if necessary, ask for instructions from the relevant authorities. So what are you waiting for? Pack your bags, join the adventure and start your journey to an amazing Portuguese experience. Book your Portugal tourist visa appointment from Manchester UK and start your adventure in Portugal today. Have a good trip!
FAQs
Do I Need a Visa to Explore Portugal?
If you are a non-EU/EEA/Swiss citizen and intend to stay in Portugal for more than 90 days, you will normally need a Portugal long-term visa for EU/EEA citizens. Short-term visas are valid for a maximum of 90 days.
Does a Tourist Visa Lead to Portuguese Citizenship?
No, a tourist visa does not directly lead to Portuguese citizenship. Citizenship usually requires meeting residency and other requirements. Long-term residence, such as a residence permit, is usually required to obtain citizenship. Check with the Portuguese authorities for correct immigration and citizenship routes.

Does a Tourist Visa Lead to Permanent Residency in Portugal?
No, a tourist visa does not lead to permanent residence in Portugal. To become a permanent resident, you usually have to apply for a residence permit through another process that meets certain criteria, such as working, investing, family reunification or studying.
Can I Work in Portugal if I Have a Tourist Visa?
It depends on the special conditions of the long-term visa. If your visa allows you to work, you can work in Portugal. Otherwise, you may need a separate work permit or visa with the appropriate work permit. Contact the Portuguese authorities before starting work.
How Should I apply for a Portuguese Tourist visa from London, UK?
The application for a Portugal tourist visa from London, UK involves a four-step process:
Fill out the online Portugal visa application form
Appointment for Visa Portugal will be booked at the Visa Centre
Applicant must visit Visa Centre for the enlistment process and bio-metric check with the essential documents
Hence, you can get your Portugal tourist visa UK
What are the available modes of payment for Portugal Tourist Visa Fees?
You can pay Portugal visa fees by Master Card, PayPal, VISA and VISA Electron at the Visa Application Center.