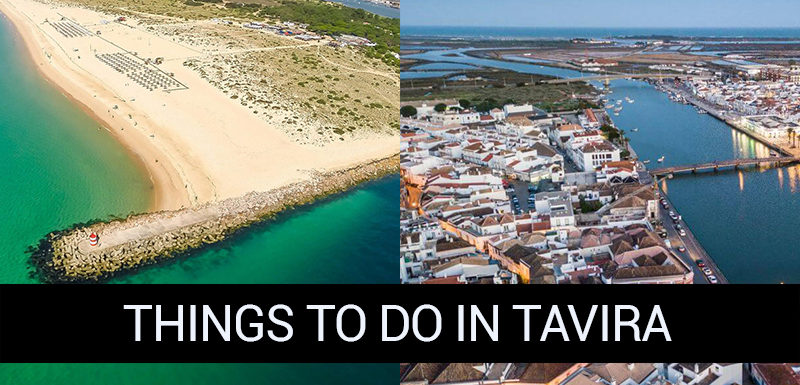 The captivating town of Tavira, Portugal is one of the best tourist attractions in Portugal. There are many tourist destinations & many amazing things to do in Tavira.
Tavira is a seaside vacation spot which also comprises of natural parks, old alleys close to the Gilão River, mouth-watering seafood & much more. This small town is located close to the Gilão River. This river goes across through Ria Formosa park's inlets & lagoons to reach the Atlantic Ocean. This ensures that visitors can enjoy picturesque views on sandy beaches or relax on the riverside. Various birds such as spoonbills & flamingos are drawn towards the salt pans of Tavira which exhibits beautiful views.
Travelers can also explore the city's many cathedrals & churches which have historical significance. So, grab a Portugal Visa Online & embark on a fascinating journey to experience Tavira tourist attraction with loved ones.
A Brief Tavira Algrave Portugal Guide
Here is a short Tavira Algrave Portugal Guide to help you explore the enigmatic things to do in Tavira with loved ones:
Relish mouth-watering food at the Restaurants in Tavira
Savoring authentic Portugal food in the many restaurants in Tavira is one of the prominent things to do in Tavira. Some of these restaurants are:
Marisqueira Fialho – Boasts of amazing views over Ria Formosa Natural Park and is known for its lip-smacking seafood
Noélia e Jerónimo – This is well-known for its top-notch food & authentic local flair.
Restaurante Ideal – Discover a fusion of fresh local ingredients in the many exotic dishes that will tantalize your taste buds.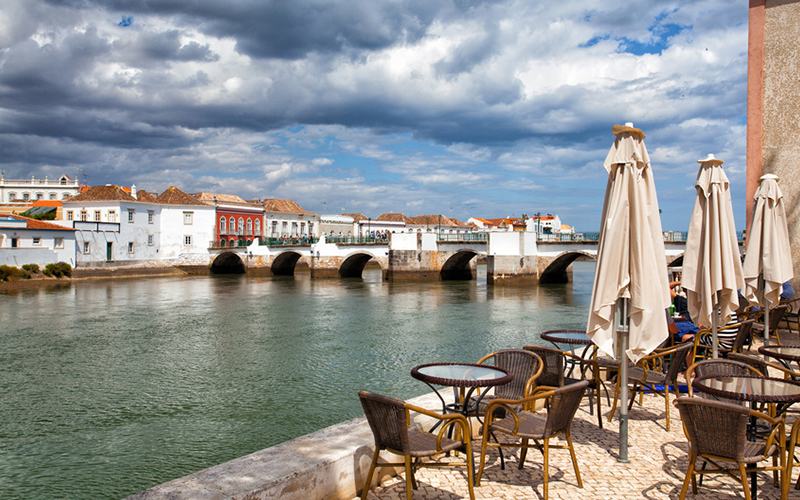 Hotels in Tavira for a Wonderful Stay Experience
One of the important things to do in Tavira is to get a wonderful hotel to enjoy a comfortable stay. A few well-known options for accommodation are:
Lux Tavira Residence – This iconic hotel is situated in the Ria Formosa Natural reserve & includes 31 villas, green outside areas as well as 3 swimming pools. This beautiful accommodation is mostly preferred by families & couples due to its scenic location as well as amazing views.
Pedras d'el Rei – A beach resort located in the hear of Ria Formosa Natural Park. This wonderful place has a plethora of villas & apartments which boast of wonderful views, fantastic restaurants & all the modern amenities.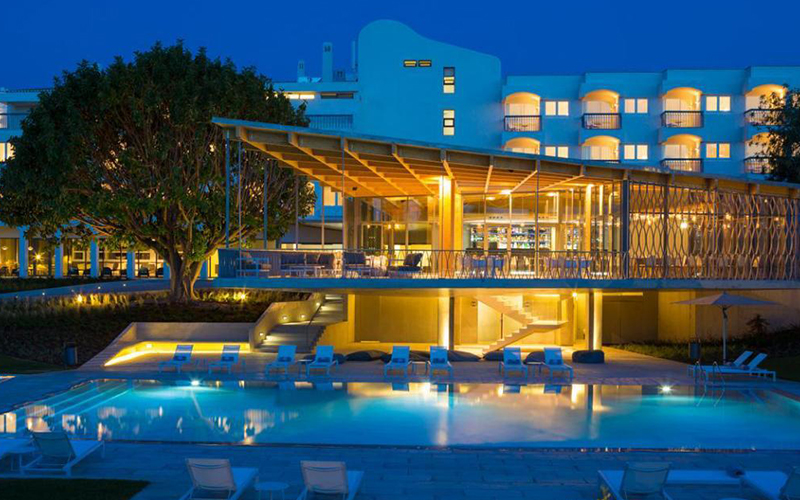 Relish Beaches in Tavira for a memorable vacation
Visiting Beaches in Tavira is one of the best things to do in Tavira. There are many secluded beaches to enjoy a serene ambience. Some of these wonderful beaches are:
Praia da Terra Estreira – known for its picturesque fishing village, great views & delicious seafood.
Cabanas – Savor Exotic seafood or stroll along the sandy beach for a relaxing experience.
Praia do Barril – known for its quaint ambience, calm waters & holds the blue flag (environmental & superior beach quality)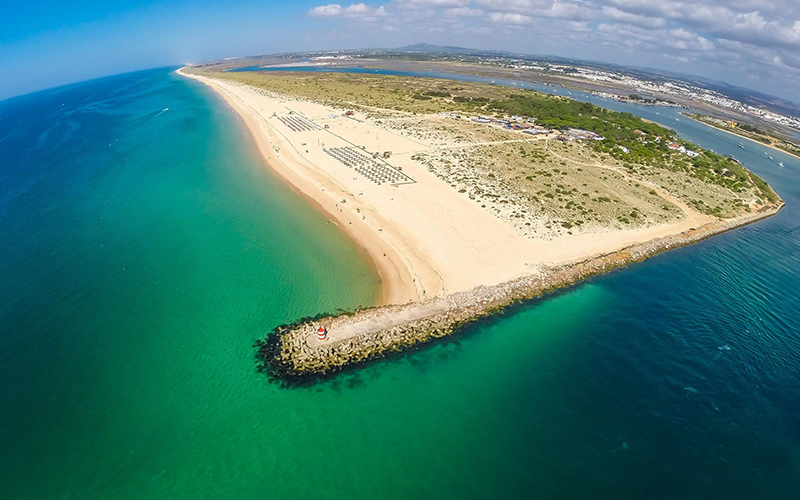 5 astounding things to do in Tavira that you mustn't miss
Confused on What to do in Tavira Portugal? This blog has got you covered! Here are 5 fantastic things to do in Tavira on your next Portugal getaway:
Visit the Iconic Castelo
The stronghold Castelo was originally built in the 13th
Climb up the narrow steps which take you straight to the ramparts offering spectacular views of Tavira & its enthralling coast.
You can also visit the Church of Santa Maria do Castelo close to the Castelo. This structure houses the tomb of the legendary Knight Paio Peres Correia who helped defeat the Moors in 1242.
Discover Igreja da Misericórdia
The Igreja da Misericórdia is considered as Tavira's cultural highlight.
This architectural wonder is a prime example of fine Renaissance architecture in Algarve.
Visitors can relish the exquisite construction which boasts of 18th-century azulejos panels, stone portal, sky-blue wash interiors & much more.
Explore Tavira's history at Núcleo Museológico Islâmico
The modern Núcleo Museológico Islâmico houses Tavira's heritage & culture left by the Moorish rule.
Many artefacts such as oil lamps, tiles & pots can be found in this wonderful museum.
Some of the must-see things include a wall unearthed during restoration & the Tavira vase which exhibits clay figures of the 11th
Relish the Riverfront of Tavira
The beguiling town of Tavira lies along both sides of the tidal river Gilão.
Visiting this spell-binding location is one of the popular things to do in Tavira.
Visitors can enjoy the picturesque watercourse during the day & a Roman origin arched pedestrian bridge which lights up during the night.
Stroll along the meandering streets
While exploring Tavira, take time to stroll along the cobbled black streets.
Tourists will be met with beautifully designed tiled houses, bustling markets such as the Mercado Municipal Market & much more.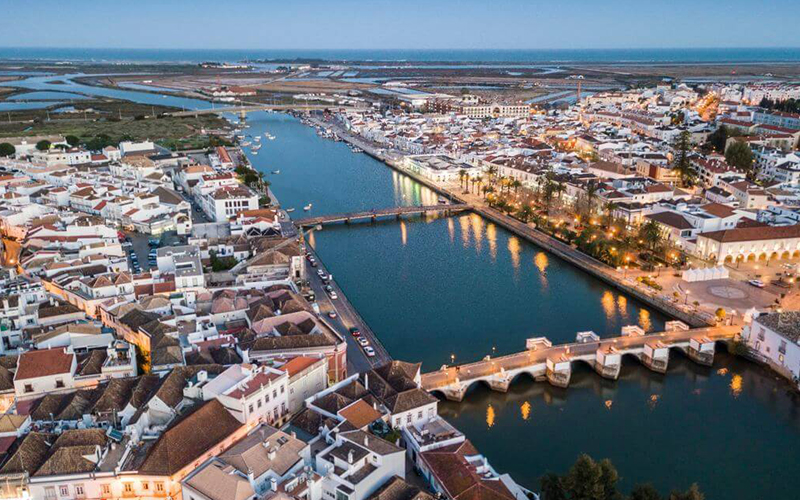 Apart from these things to do in Tavira, there are many other tourist attractions, amazing restaurants, exotic beaches & fine dining options. So, what are you waiting for? Grab a Visa for Portugal & explore the enrapturing with family or friends & make memories for life.