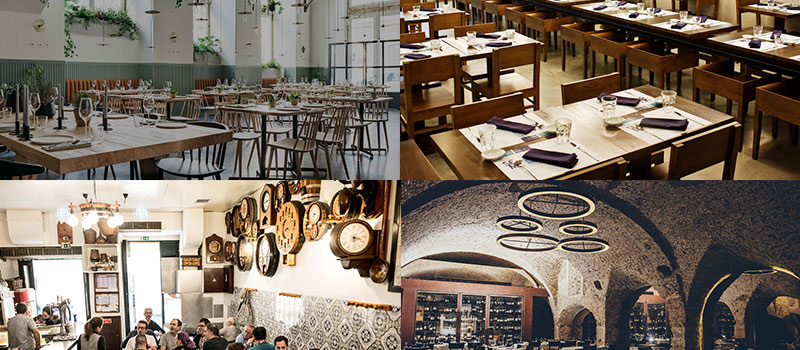 Travelling to Portugal but don't know which restaurants in Lisbon to visit for enjoying a delicious meal? Fret not! We are here to help.
Portugal is well-known for its seafood. So, that is something which you should keep in mind while heading over to restaurants. Since the entire country is close to the coast, you will most likely see dishes made from not just fish but crabs, clams and lobsters too.
Apart from this, there are other kinds of restaurants that serve authentic culinary delights made from local produce. Want to know where you can find out all these restaurants in Lisbon? Simply read on to know all about these restaurants in the charming city of Lisbon.
5 Restaurants in Lisbon that you should visit
Taberna – Bairro da Avillez – Savor Culinary Heritage
This beautiful restaurant is well-known for its amazing dishes that aim to showcase the culinary heritage of Portugal.
Did you know? The Taberna isn't just a restaurant. It also acts as a grocer's hub where you can get all kinds of authentic edible ingredients starting from cheeses to hams and even honey!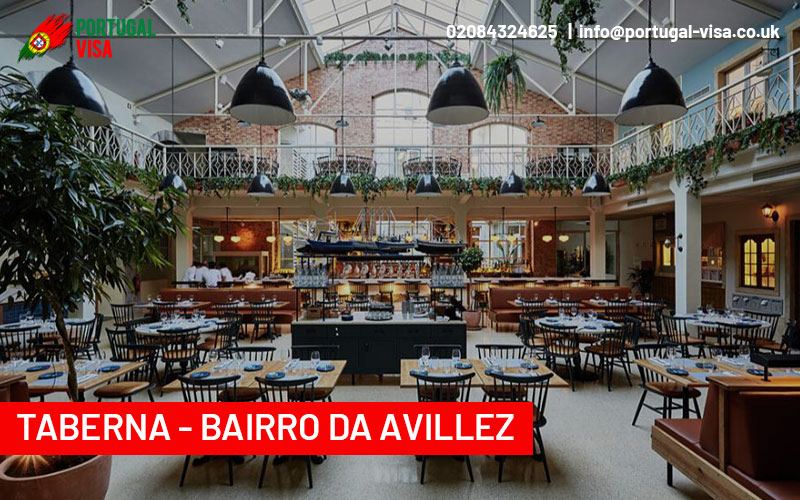 On the other hand, this amazing restaurant can also host cosy, dining experiences for holidaymakers. What's so special about this restaurant?
This restaurant serves some amazing traditional delights that have been reinvented by professional chefs. These appeal to people who love having a light meal or a hearty meal.
From Appetizers to Salads, Soups and Grilled Dishes, Taberna has it all!
Sea Me – One of the Best places to eat in Lisbon
If you are someone who fancies seafood then Sea Me is the place for you. What makes Sea Me stand out from the rest of the crop of restaurants?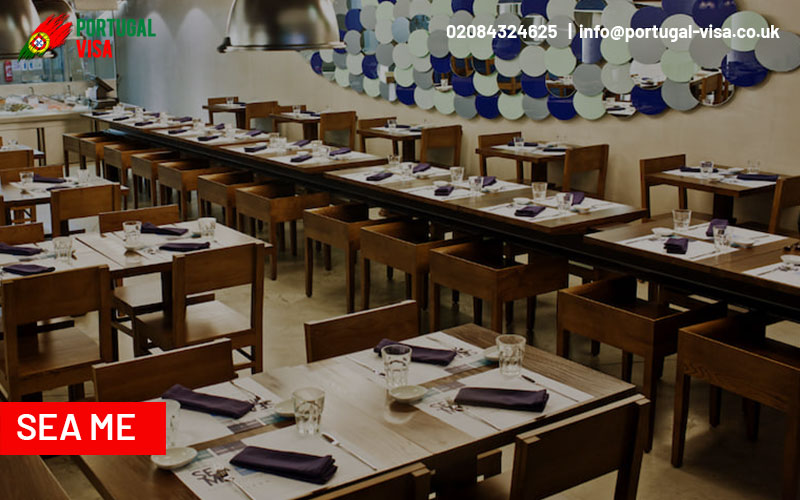 Sea Me isn't just a typical seafood restaurant. It is also a Japanese sushi bar, Portuguese fishmonger and beer house all stuffed into one. And the owners of this unique restaurant have been successful in bringing to the table the true essence of traditional fish and seafood eatery.
From beautiful interiors to interesting menus filled with various dishes like:
Seafood delights made from Clams, Crabs and Lobsters
Huge Seafood Platters
Grilled Fish Cuts
Sushi
Sardine Nigiri
A wide range of delicious wines.
You should definitely try the octopus with potato and turnip greens that is slowly cooked in the oven. It is a popular dish on the menu.
Why should you visit this restaurant?
For its amazing value
Value for money prospects
Seafood menu
Winning combinations
Prado – For Fine Dining Experiences
If you are planning to travel to Portugal and head over to some interesting restaurants where you can have a hearty meal then Prado restaurant is the place to be.
Although it ranks among the top fine-dining restaurants, it still has a wonderful ambience that is not too luxurious or pretentious. Why?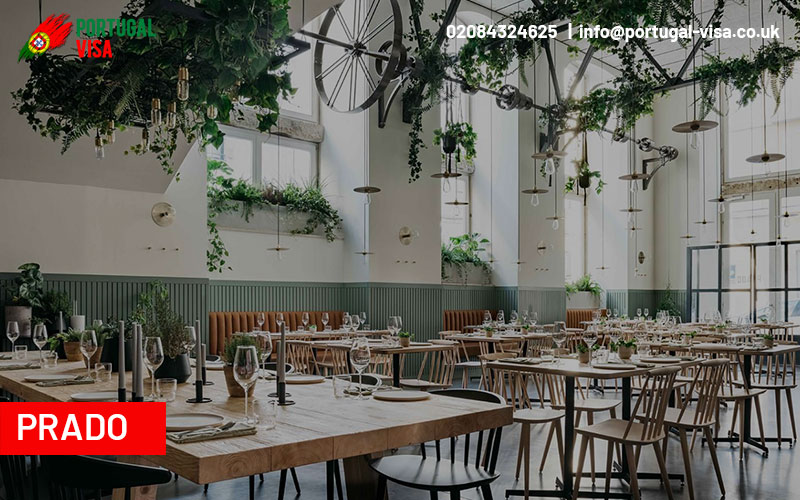 The interiors are illuminated by natural light
Decorations mostly feature light wood furnishings and small yet eye-catchy hanging plants.
You will certainly feel an organic kind of an ambience when you enter this restaurant.
What sets this restaurant apart from others?
The seasonal menu curated by Chef Antonio Galapito
Organic produce sourced from local farms and markets is used for making tasty gastronomical delights.
Mouth-watering culinary delights like Kombucha and Cockles that are usually served with fried bread, chard and coriander.
Casa do Bacalhau – A Premier Lisbon Restaurant
This premier seafood restaurant is well-known for its cod fish-based dishes. Interestingly, the name Casa do Bacalhau if translated in English happens to be – House of Cod.
Not just this restaurant but many other local cafés and restaurants have adopted cod as one of the most prominent ingredients. Chefs over the years have prepared some amazing recipes which they handed down to generations.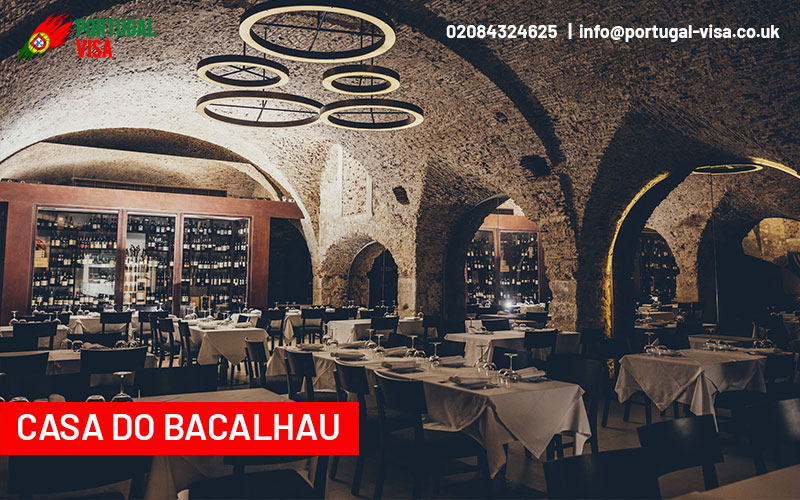 The current restaurant adds a modern-day twist to these amazing recipes which means the diners get to relish some amazing delights like:
Holy Friday – Made of Italian Pasta, Pepperoni & Crisp Salads
Cod Cataplana – Made with Cream and Shrimps
Apart from these, you can also relish a wide range of wines that include both reds and whites!
A Provinciana – Best Spot for Families
The A Provinciana is another amazing restaurant that offers a rather-busy ambience. So, if families are wondering about where to eat in Lisbon, then they should directly head over to A Provincia.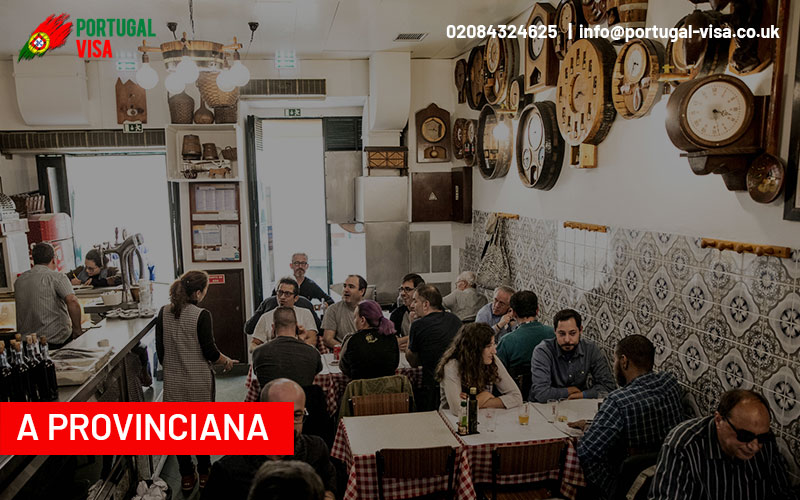 Here are some gastronomical delights that you should try out when you visit this restaurant with your loved ones:
Grilled Fish & Meat
Delicious Wedges
Crunchy Vegetables
Chunky Chips or Boiled Potatoes
A wide range of Wines
This place does offer bang for bung experiences so make sure to visit here if you are on a tight budget.
These are a few amazing restaurants in Lisbon that you should visit. Now, all you need to do is apply for a Portugal Visa UK and head over to the charming city with your friends or family to enjoy some amazing dining experiences.