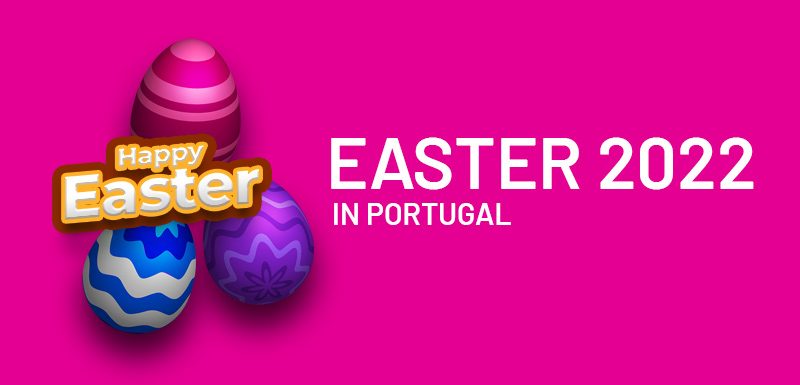 The spell-binding country of Portugal is readying itself to celebrate an important festival – Easter in Portugal 2022.
From historic traditions to mouth-watering foods, church gatherings, and fasting periods during the Lent season, Portugal offers a wide range of attractions for both locals and tourists.
Planning to get a Visa for Portugal so that you can experience Easter celebrations and traditions? Before you do that, go through our small guide that will help you understand interesting things that happen in Portugal during Easter.
What to expect during Easter 2022 in Portugal?
Portugal residents respect Easter which is why the event is declared as a National holiday in Portugal 2022.
The main reason behind this respect and reverence for Easter is the symbolism that it carries – Jesus Christ, who came into this world, suffered, died, was buried and on the 3rd day, he rose again in fulfillment of the scriptures. The resurrection of Jesus Christ is celebrated as Easter.
And local Catholics strictly follow all the traditional practices like lent season and fasting.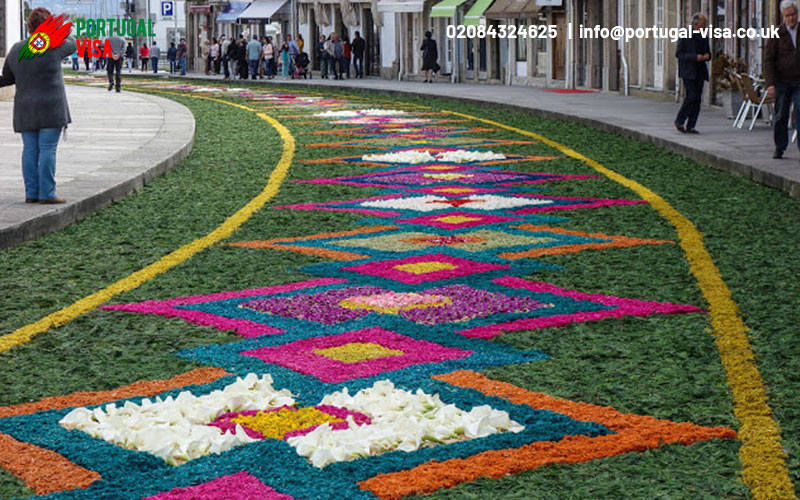 Here are some interesting traditions that Portuguese people follow during the holy lent season till Easter time:
They attend church as much as possible
They eat fish-based dishes.
People who are devoted make sure to remember Jesus and read their Bible daily.
When are Portugal Public Holidays of Good Friday & Easter?
The Good Friday will be held on 15th April whereas Easter will be held on 17th April.
Both of these days will be public holidays as Portuguese people revere Jesus Christ and follow the traditions and rituals with utmost sincerity.
Since these days will be public holidays, most of the shops will be closed. Many people go to churches to attend holy mass whereas others spend their time with families or loved ones.
Traditions of Easter in Portugal 2022
Traditional Foods during Easter in Portugal
One of the best traditional foods to try out during Easter is chocolate almonds. They are available in different colors and are a favorite among kids. Many people even gift these delicious treats to each other during Easter.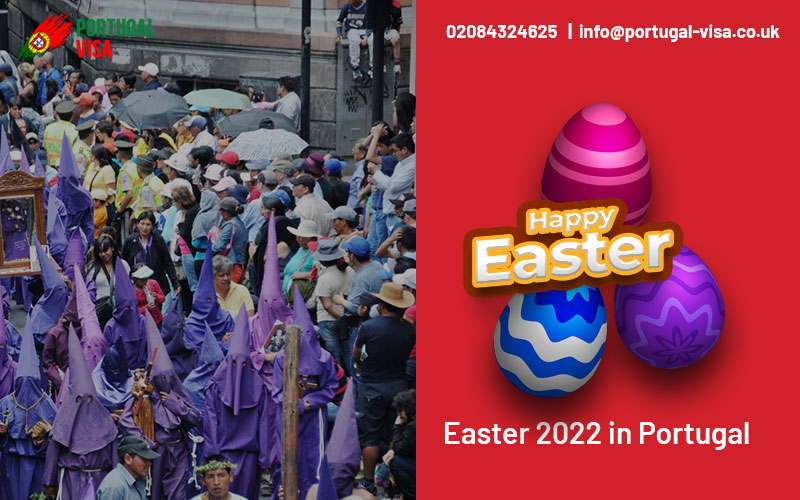 During lunch, you can try out these traditional delights:
Folar – A large loaf of bread (made from special flour) filled with mouth-watering sausages of different kinds. Depending on the region, you might even see some egg toppings on the Folar.
Cabrito – A lip-smacking roasted lamb that is usually served with roasted potatoes or chestnuts.
What about Sweet stuff?
During Easter day 2022, you will come across many delicious sweet delights such asPão-de-Ló (a scrumptious cake), chocolate figurines (easter bunny), and chocolate eggs.
Traditions & Rituals of Easter 2022 in Portugal
Before Easter, the religious people take part in the Lent season. During this season, many people practice fasting, abstaining from meat-based foods, or only eating fish during certain times.
Some devotees even observe Ash Wednesday and Maundy Thursday as well.
In some villages, you will come across special celebrations which include processions along the streets. During this time, some people visit homes to bless the families as well.
Rural places in Portugal observe Easter more religiously as compared to modern cities like Lisbon and Algarve.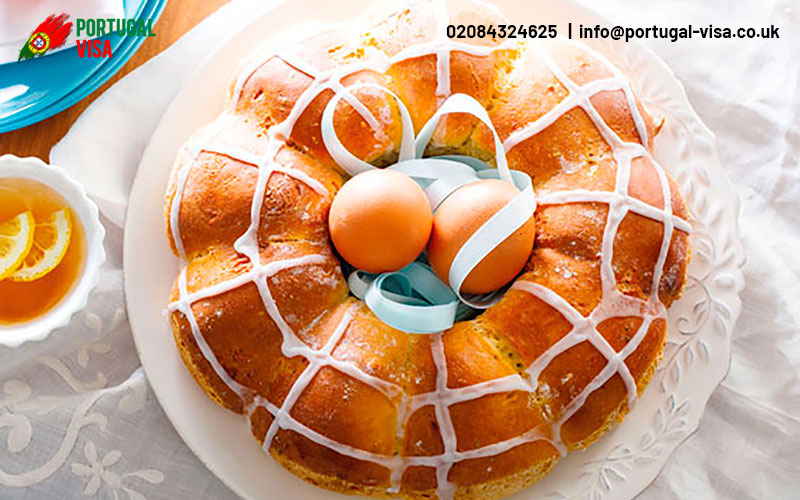 However, the Roman Catholics make sure to adhere to all the religious traditions and rituals. That is why you will witness Easter celebrations nearby churches.
Many restaurants also try to serve Easter-related culinary delights to create an Easter ambience for holidaymakers.
Got all the information you need to finalize your Portugal trip? Now, all you need to do is apply for a Portugal Visa UK and visit the charming country to celebrate Easter with your friends or family.