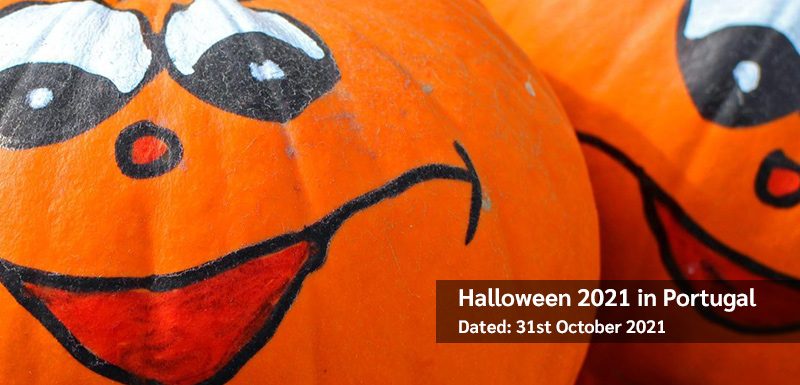 The scary Halloween 2021 wasn't actually celebrated in Portugal for many years. However, as years passed, various cultures and traditions got exchanged (thanks to early explorers and travelers). This led to the adoption or blend of different cultural practices, festivals and cuisines in Portugal.
Halloween is one such festival that slowly but steadily gained popularity among the locals. If you grab a Visa for Portugal and visit the alluring country during Halloween on 31st October, you will come across many Halloween-based posters, scary costumes worn by locals and other Halloween-themed attractions. Read on to know about what you can expect in Portugal during Halloween.
Upcoming Portugal Halloween 2021 Events
The Freakshow
Want to get freaky in Portugal? Then what better way to enjoy Halloween than take part in the Freakshow. Relish good music, mouth-watering food and exciting music from artists like Marc-V, Sarah Mooney, Midinoize and many more!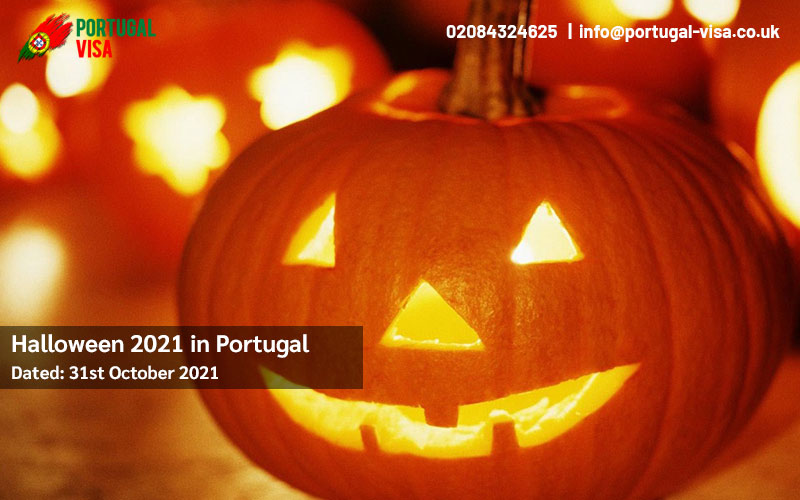 Brunch Electronik Weekender
Lisbon is readying itself to host one of the biggest Halloween parties in Portugal. Experience the best of electronic music, scary disguises and much more in the Carlos Lopes Pavilion, Lisbon.
Witness popular artists like Nina Kraviz, Laura, Vil, Gusta-vo, Salbany (live performance) and others whip out exciting music!
Don't forget the dates – 31st October 2021!
Halloween Therapy Sessions
Want to relax and rejuvenate? Then head over to Therapy sessions during Halloween in Portugal. Enjoy amazing therapy sessions and relish Halloween in all its glory in Portugal.
Traditions during Halloween in Portugal
Carved Pumpkins
The Halloween boogeyman also known as Coco is a popular tradition that is followed almost everywhere and the same goes with Portugal too.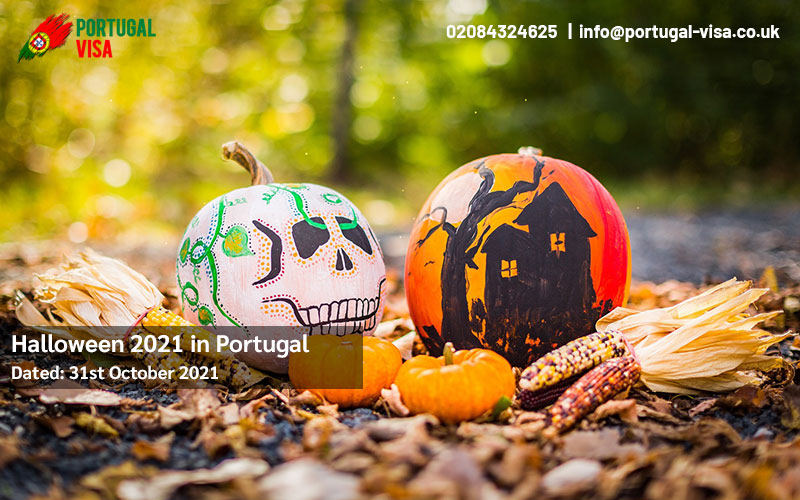 Bring out your creative side and carve scary pumpkins to celebrate Halloween with loved ones in Portugal.
Bread for God – Pão por Deus
Try staying in a local's home or your friend's home during Halloween. Why?
Children go from door to door to ask for "Bread of God" fondly called Pão por Deus. This beautiful tradition draws inspiration from the original Halloween tradition.
While the children ask for bread, they may also receive dried fruits, nuts, biscuits, chestnuts, apples & more.
Family Lunches – Dia de Todos os Santos
Want to have a social/community experience during Halloween? Then Travel to Portugal to enjoy amazing family lunches that go by the name Dia de Todos os Santos. In this tradition, families gather around a table laden with delicious delicacies.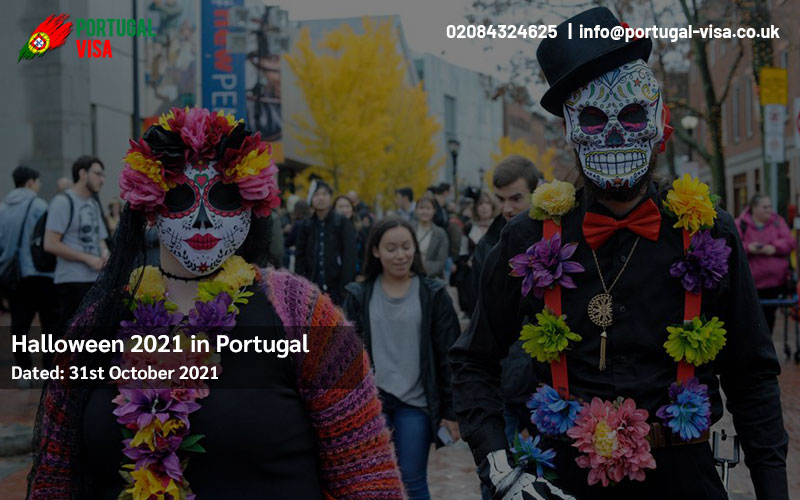 Some amazing culinary delights that you should try out include nuts, veal with raisins, dried figs coated with sugar, almonds with honey and roasted chestnuts.
These are a few amazing things that you will get to experience in Portugal during Halloween. Now, all you need to do is apply for Portugal Visa and head over to the enchanting country with your loved ones!