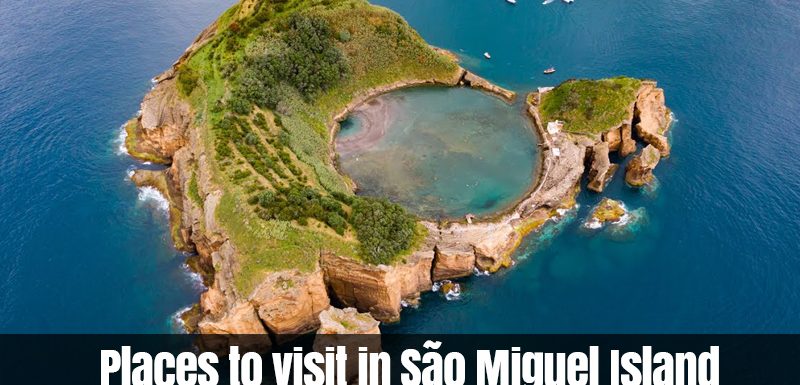 Best places to visit in Sao Miguel Island are the main island of the Azores archipelago, the largest and most popular. Do you think that many people who come to the Azores for the first time limit themselves to just visiting Sao Miguel, there are many things to do and see. Those who like us prefer to diversify use it, generally, as a base of arrival. We like to be original and we put it as a final stop.
No, actually I would have wanted to leave Sao Miguel for our tour of the Azores but for a matter of availability of accommodation and flights it was better to overturn everything (therefore Faial-Pico-Sao Miguel)
If the arrival in Faial was magical at times mystical, the arrival in Sao Miguel was very different. The author of the Marco Polo guide I used to organize this trip writes that for those arriving from Faial or any of the other more remote islands, arriving in Sao Miguel could be almost a culture shock.
I always try not to take for granted what they write in the guides but in this case I share the author's mood at 101% and if I could get on the first flight back to Villa Belgica I would not hesitate a second. In Sao Miguel we return to civilization, to welcome us there are no longer the cows that graze placidly in the middle of carpets of hydrangeas but
Cars that are overcome on busy freeways. Sao Miguel is, to all intents and purposes, a clearly more urbanized island. After 3 days immersed in a sidereal silence, so perfect that it almost hurts the ears, now this whole civilization is out of place. But they are only initial sensations, never be prevented!
What to See in Sao Miguel Island
Get ready, it will be a long post but find all the places of greatest interest on the island, but I will only mention 4, there are other places to visit.
Sete Cidades
Undoubtedly one of the most iconic places on Sao Miguel. We take the super road that from Lagoa leads west, we pass the Ponta Delgada airport, and just after Relva we follow the signs for the Miradouro do Camino Novo, one of the many Miradouros present along the road before arriving at the destination.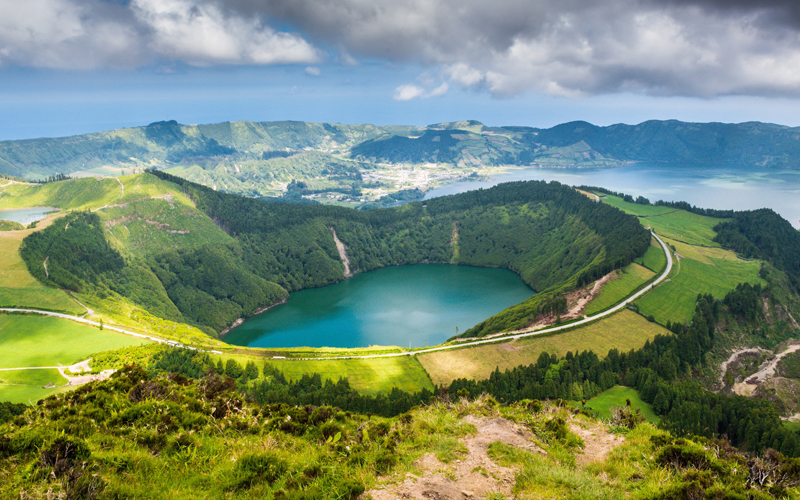 The best view ever on the two lakes of Sete Cidades can be appreciated from Miradouro del Rei, obviously always very crowded and finding a hole to park with is immediate. Sao Miguel offers postcard views but we are far from the rarefied atmosphere of Faial.
Ferreira
Very particular natural pools where the hot thermal waters mix with those of the ocean that invades the inlet creating a mixture of water with variable temperature where you can let yourself be lulled thanks also to the presence of ropes and ropes positioned strategically that allow you to stay "in soak "without being tugged by the current or ending up flat on the rocks.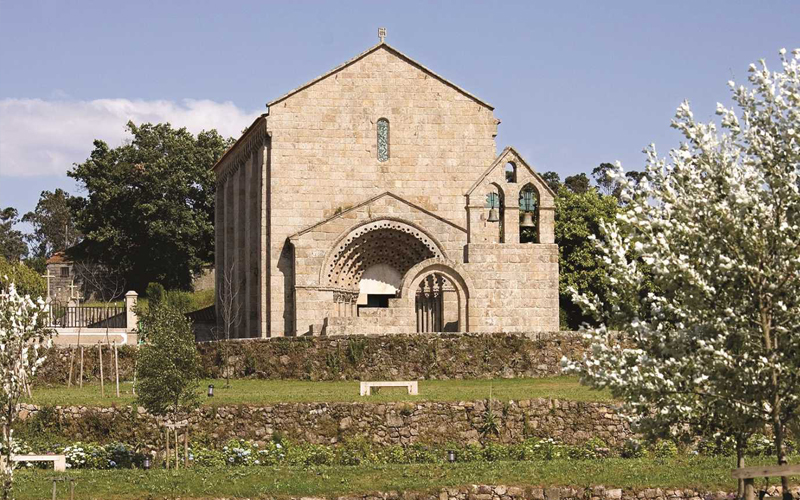 Mosteiros
One of the areas I remember with the most pleasure. Mosteiros offers both a sandy and pebble beach where the ocean water is not too deep, and a beach between volcanic rocks where some natural pools are formed, some have such depth that it is possible to dive.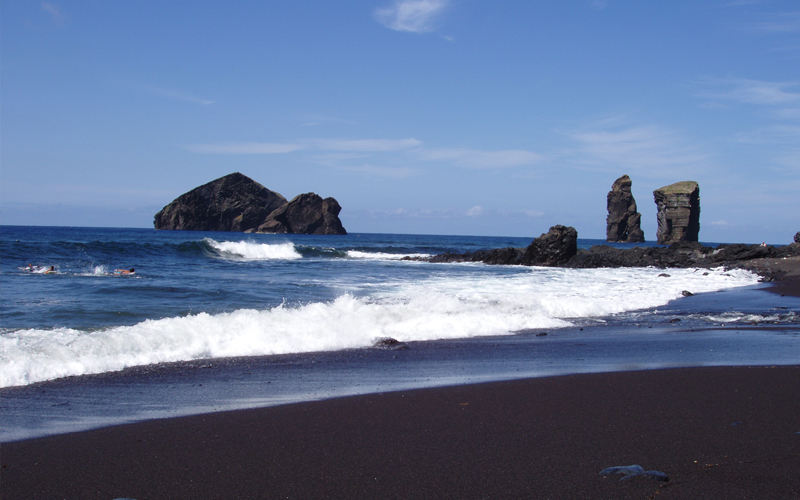 Right in front of the beach, in the middle of the sea, two gigantic granite boulders rise which gave the town its name. The whole area is monitored by lifeguards unlike Ferreira where there was no type of surveillance. There are also some kiosks with tables where you can buy drinks, toast or ice cream.
Capelas
North of Mosteiros. A former whaling village. There are mainly two major attractions in Capelas, a recent and huge natural pool connected to the sea but overcrowded for our tastes and the small former whalers' port, reachable thanks to a winding and narrow road so narrow that a car passes with difficulty. I advise you to leave the car at the beginning of the descent and do it on foot, in some places you will have 10 cm of space on each side and if a car arrives in the opposite direction you can only start crying.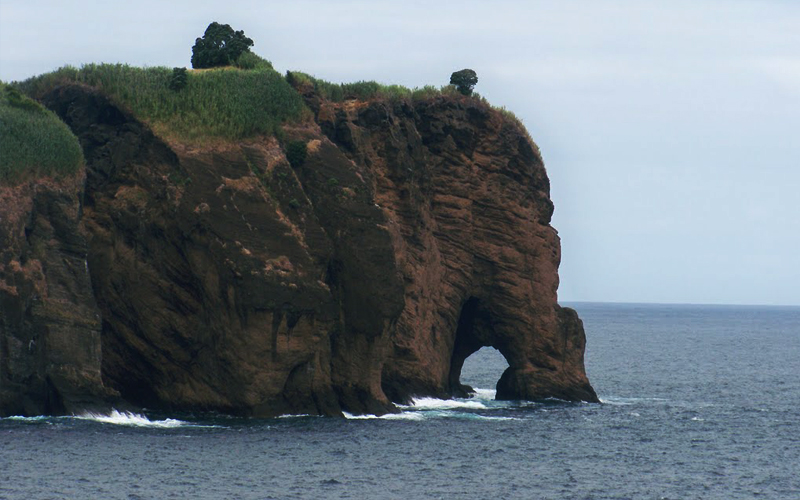 In the end all the places in Sao Miguel are beautiful and also the restaurants are all beautiful and nice.
Receive your Portugal Visa Appointment today and start on an entertaining journey to São Miguel Island  with family, friends or someone special. Collect beautiful memories there for life-time.
Start traveling with us !